You are here
Indians in Jordan mark their country's independence anniversary
By Abeer Numan - Aug 16,2014 - Last updated at Aug 16,2014
AMMAN — Scores of Indians gathered at "India House" on Friday to attend a flag-hoisting ceremony marking the 67th anniversary of India's independence which was achieved on August 15, 1947.
On the occasion, Ambassador Anil Trigunayat unfurled the tricolour national flag of India, after which guests sang the national anthem and children performed dances and patriotic songs, depicting Indian culture and heritage.
Shanta Sharma, an Indian doctor who works at the King Hussein Cancer Centre, underlined the importance of the occasion.
"After so many centuries of slavery, India has had the chance to express itself," said Sharma, who was born on August 15. She noted that this day will always be a part of who she is.
In an interview following the ceremony, the ambassador told The Jordan Times that "the Indians in Jordan are doing us proud and I want them to continue to help us… further enrich Jordanian-Indian relations."
There are some 10,000 Indians living in Jordan, most of them employed in 25 textile factories owned by their compatriots.
Noting that the post-independence generation has enjoyed the fruits of freedom, Trigunayat said there are still many Indians who remember the problems the country faced during the colonial era.
"But we were very fortunate that India achieved... its freedom from the mightiest empire, the British Empire, through a non-violent struggle [led] by Mahatma Gandhi," Trigunayat said.
"In his address on the occasion, our prime minister, Narendra Modi, talked about two very important things which are related to Mahatma Gandhi in his speech. One is making India totally clean and second, we shall be celebrating the 150th [birth] anniversary of Mahatma Gandhi," said the ambassador.
Turning to business ties with Jordan, Trigunayat said "we still have not realised the fullest potential, especially in the trade and economic area."
India has recently invested about $850 million in the phosphate sector and "we have built a state-of-the-art factory near Aqaba. I believe there is more to it," he added.
"For example... Jordan still has some phosphate left, although India imports about 65 per cent of it. We can set up a couple of more factories, which are in the pipeline, the same kind of units, joint ventures with the JPMC [Jordan Phosphate Mines Company], which we hope to see in one or two years time.
"Jordan has good potential in shale oil and gas... so there will always be some synergy possible in the power sector," the diplomat said, highlighting the possibility of cooperation in renewable energy.
The two countries can also work together in information technology, banking and finance, he pointed out, noting that the bilateral trade volume in 2013 stood at $1.6 billion, "which is good."
To boost investments, the government should facilitate the issuance of visas for businessmen in no more than three days, because "businessmen have everything except time," he said.
"I am grateful that the government allows Indian tourists to come here on a two-week visa, issued on arrival, which is a very good thing. Last year, more than 50,000 Indians came here."
"There will be high-level visits. Many agreements are in the pipeline," Trigunayat noted, underlining Jordan's stability and qualified human resources as a plus for the Kingdom's economy.
Related Articles
Aug 15,2015
AMMAN — India House in Amman on Saturday celebrated the country's 69th independence day with several cultural festivities, treating the gues
Jan 25,2018
AMMAN — India and Jordan enjoy "warm and friendly relations", said India's Ambassador to Jordan Shubhdarshini Tripathi in an interview on th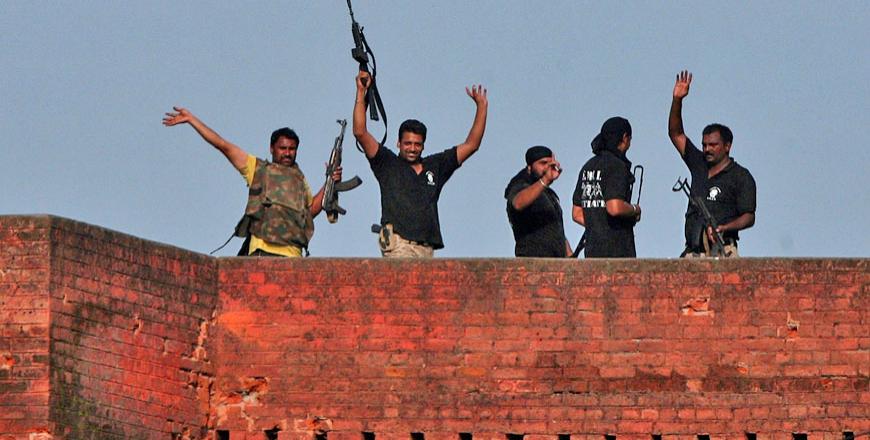 Jul 27,2015
DINANAGAR, India — Indian police overcame a group of gunmen dressed in military fatigues on Monday after a 12-hour battle that ended in a sm
Newsletter
Get top stories and blog posts emailed to you each day.