You are here
January-February tourism revenues up by 16 per cent — ministry
Increase in revenues attributed to rise in individual overnight visitors
By JT - Mar 13,2017 - Last updated at Mar 13,2017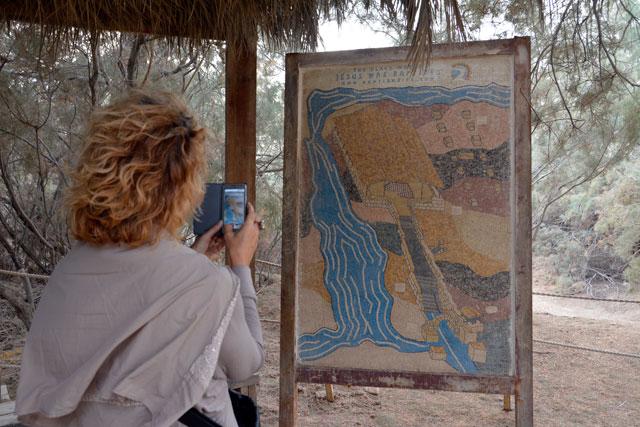 The Baptism Site, 40km west of Amman, is one of Jordan's major tourism destinations (Photo by Amjad Ghsoun)
AMMAN — The Kingdom's tourism revenues in the first two months of the year increased by 16.2 per cent to $652 million, up from $561 million in the same period last year, according to official figures released on Monday.
In February 2017, tourism revenues stood at $284.3 million, up by 21.8 per cent, when compared to $233.4 million in February last year, according to data by the Central Bank of Jordan, carried by the Jordan News Agency, Petra.
The increase in tourism revenues was attributed to a 17 per cent rise in individual overnight visitors , with 262,500 tourists in February 2017, compared to 224,400 tourists in February 2016.
Individual overnight visitors in 2016 stood at around 3.86 million, registering a 2.6 per cent increase compared to 2015, while group overnight visitors were around 314,000, registering a 20 per cent increase over the same period, according to Tourism Ministry figures.
Tourism Ministry Secretary General Issa Gammoh told Petra on Monday that the number of group visitors to the Kingdom in the first two months of 2017 rose by 84 per cent, compared to the same period last year.
A total of 48,724 group tourists visited the country in the January-February period this year, compared to 26,500 group tourists in the same period last year, Gammoh noted.
A comparison between the first two months of 2016 and 2017 shows that the number of visitors to Wadi Rum, 328km south of Amman, increased by 118 per cent, while visitors to Madaba, 30km southwest of Amman, registered a 64 per cent increase, he said.
Visitors to Jerash, 48km north of Amman, increased by 37.9 per cent, the official added.
Gammoh said that these positive indicators highlight the tourism sector's ability to gain more profits and can play a role in putting the Kingdom on the world tourism map.
In 2016, visitors from Asia and the Pacific increased by 19.5 per cent compared to 2015, while the numbers of visitors from other regions over the same period increased as follows: Europe (6 per cent), Africa (5 per cent) and the Americas (3 per cent).
However, the number of visitors from Gulf Arab countries dropped in 2016 by 10 per cent.
Related Articles
Jan 18,2018
AMMAN — Tourism revenues in 2017 increased by 12.5 per cent, up to $4.6 billion, compared to $4.1 billion in 2016, the Central Bank of Jorda
Jun 13,2017
AMMAN —Tourism Minister Lina Annab on Monday said that the number of tourists to the Kingdom in the first five months of the year increased
Jan 16,2017
AMMAN — While 2016 registered advancements in several tourism indicators, authorities this year plan to intensify the efforts that led to th
Newsletter
Get top stories and blog posts emailed to you each day.