You are here
Jerash Tourism Conference discusses challenges, opportunities of sector
By Ahmed Bani Mustafa - Mar 20,2018 - Last updated at Mar 21,2018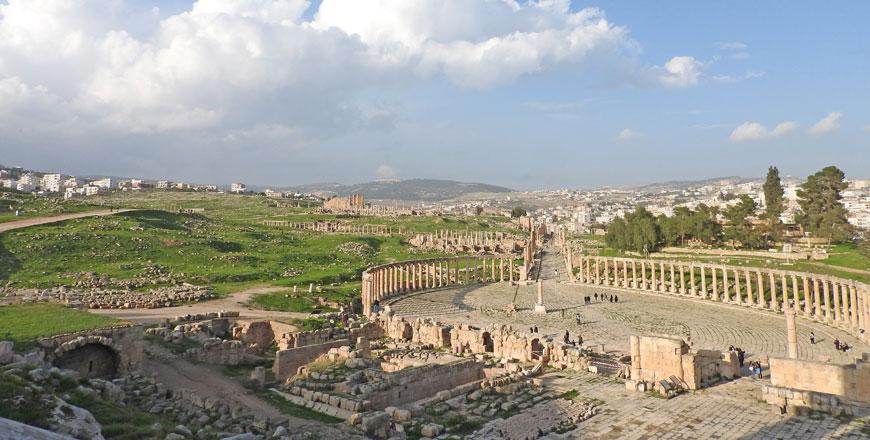 Jerash, the second largest tourist destination in Jordan, does not witness sufficient economic benefits, according to stakeholders (Photo by Ahmed Bani Mustafa)
JERASH — The Second Jerash Tourism Conference kicked off on Tuesday under the title "Tourism in Jerash, opportunities and challenges", aiming to come up with recommendations to maximise the benefits of tourism for the Jerash community.
The two-day conference was organised by Jerash Greater Municipality in cooperation with the Media Association for Tourism and Jerash Chamber of Commerce.
In her speech at the conference opening, Tourism Minister Lina Annab said that tourism's contribution to the domestic economy of Jerash, the second largest tourist destination in Jordan, is still limited and does not reflect the diverse features of the governorate.
Annab stated that the ministry is currently moving forward in several projects to develop the governorate, located 45km north of Amman, noting that the ministry continues building on previous projects with a budget of JD2 million, in addition to the projects proposed by the municipality such as the restoration of a building to become a regional centre for the maintenance of archaeological artefacts and studies of archaeological missions.
For his part, Jerash Governor Mamoun Lawzi highlighted the importance of the northern city as a destination for international and local tourism.
In addition to the ancient Roman city and many other archaeological sites, Jerash houses natural and religious attractions, Lawzi said, noting that Jerash's "well-known festival" is an annual cultural event that attracts tourists from Jordan and other countries.
Jerash Mayor Ali Gogazeh expressed keenness to follow-up on the conference recommendations, noting that tourism is not a "luxury" but a necessity to generate jobs for young people.
During the first panel of the event, Jerash Governorate Council member Yousef Zreiqat presented a discussion paper briefing the attendees on "Jerash Green Trail".
Zreiqat said that the trail will pass through several nature reserves in the governorate such as Al Mawa, a wildlife foundation for the rehabilitation of animals rescued from wars, Dibeen Nature Reserve, Prince Hamzah Reserve and the Roe Deer Reserve.
The trail will also cross various ancient sites, spearheaded by Jerash Roman City, "the best preserved Decapolis city", he added.
On the sidelines of the conference, Annab opened an exhibition showcasing hand-made artefacts, textile pieces and foodstuff produced by local women and heritage societies.
Related Articles
Feb 12,2018
JERASH — The Jerash Greater Municipality is scheduled to initiate several development projects worth JD13 million to link Jerash's old and n
May 06,2018
AMMAN — Jerash is garnering a reputation as a "must see" destination for international visitors to the Kingdom, thanks to collective efforts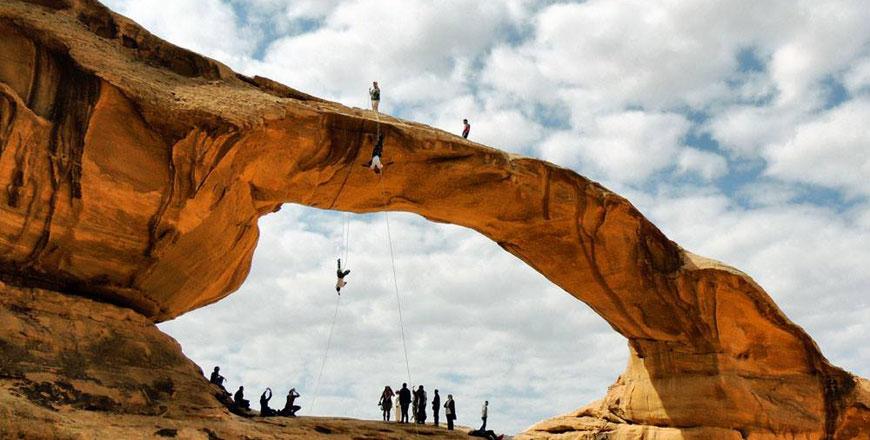 Sep 29,2016
AMMAN – The Jordan Tourism Board (JTB) on Thursday announced that the Adventure Travel Trade Association (ATTA) will hold its upcoming regio
Newsletter
Get top stories and blog posts emailed to you each day.