You are here
Jordan's agricultural produce 'fit for human consumption' — JFDA
By JT - May 13,2017 - Last updated at May 13,2017
AMMAN — Lab tests "proved" that Jordanian agricultural produce destined for export is "fit for human consumption", Jordan Food and Drug Administration (JFDA) Director General Hayel Obeidat said on Saturday, the Jordan News Agency, Petra, reported.
Inaugurating a workshop organised by the JFDA's branch in the north, in cooperation with the Irbid Chamber of Commerce, Obeidat said the Jordanian fruit and vegetable shipment that was reported to have been returned to Jordan from a Gulf country underwent lab tests that proved it was "fit for human consumption".
Obeidat claimed that the media "inaccurately" reported on the case, stressing that the fruits and vegetables "only needed more time to be absent of chemical residues".
He urged farmers not to overuse chemicals that take a longer time to clear.
Farmers and exporters last week urged the Gulf countries which imposed a ban on the imports of Jordanian agricultural produce to delay the start date of the decision.
They said the agricultural sector needs additional time to adjust to the new requirements and standards.
The appeal of the agricultural sector's representatives, announced during a press conference, comes in light of a new decision by the UAE and other Gulf countries to stop the import of several types of vegetables from Jordan for allegedly containing high pesticide residues.
The ministry of climate change and environment in the UAE announced a decision late last month to indefinitely ban the import of seven of Jordan's main vegetable exports, as of mid-May, due to increasing levels of chemical pesticide residues found in Jordanian agricultural products.
The banned vegetables include all types of zucchini, sweet pepper, eggplant, cabbage, green beans, cauliflower and lettuce.
Related Articles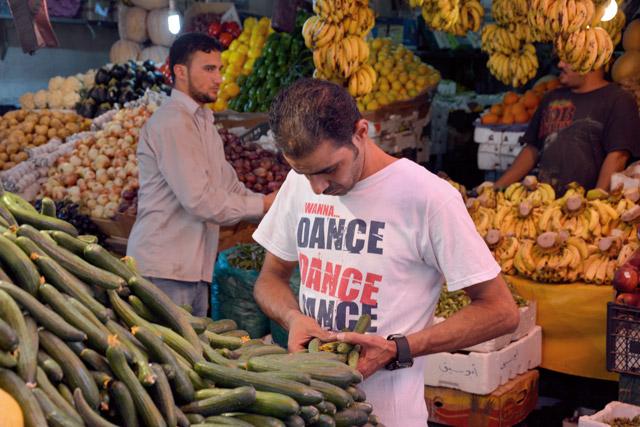 May 16,2017
AMMAN — Jordanian exporters of agricultural produce have stopped exporting several types of vegetables to the United Arab Emirates and other
May 01,2017
AMMAN — Private sector laboratories will soon begin assisting authorities in the testing of fruits and vegetables for pesticide residues, a
May 07,2017
AMMAN — Farmers and exporters on Sunday urged the Gulf countries which imposed a ban on the imports of Jordanian vegetables to delay the sta
Newsletter
Get top stories and blog posts emailed to you each day.