You are here
'Jordan builds on previous electoral achievements to boost democracy'
By Dana Al Emam - Jun 14,2017 - Last updated at Jun 14,2017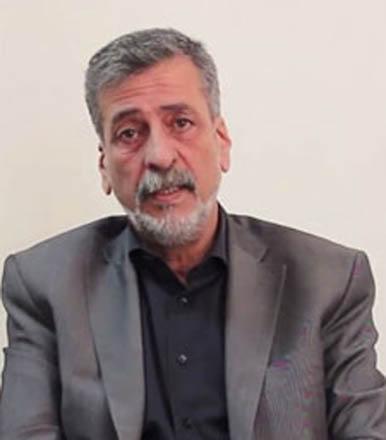 AMMAN — Jordan is building on its previous electoral achievements in order to advance democracy and expand popular participation in the decision-making process, the Independent Election Commission's (IEC) President Khaled Kalaldeh said.
In a recent interview with The Jordan Times, he said that the August 15 local and municipal elections will replace assigned consultative councils for local executive councils with elected councils, in a bid to enhance the monitoring role of citizens.
Kalaldeh cited recent polls showing that 41 per cent of Jordanians were aware of the laws governing local and municipal elections, while a later poll showed an increase in the rate to 50 per cent. He attributed this to the commission's awareness raising efforts.
Meanwhile, 69 per cent of the survey sample said they were willing to take part in the upcoming local and municipal elections, he said, noting that cross-country awareness sessions will pick up after Ramadan.
Preparations
Objections to initial voters' lists exceeded 10,000 as voters were allocated to constituencies based only on their place of residence, while, in parliamentary elections, voters could vote in constituencies of their origin or based on a representative quota, according to the official.
The commission will finish looking into voters' challenges by July 2, as candidacy registration starts on July 3, for a three-day period, he said, adding that candidates can withdraw until 14 days prior to the voting date, in order to allow the candidates' lists to take their final shape.
Kalaldeh said the commission will take into consideration observatory reports on September's parliamentary elections, which included "comments on secondary procedures" like facilitating observers and media personnel, as well as commitments to pre-election silence.
Regarding promotional campaigns, he said IEC's committees that are responsible for monitoring candidates' campaigns across the 115 constituencies have stopped more than 15 violations. Most of the times, violations resulted of candidates not knowing it is illegal to start promotional campaigns before July 3, Kalaldeh noted.
Decentralisation
Under the Decentralisation Law, the country is divided into 158 districts, with the distribution of the total number of 303 representatives varying according to area and population, in addition to a 10 per cent (32 seats) quota for women who do not make it through direct election.
In addition to the 335 winners, an additional 15 per cent will be assigned by the Cabinet, raising the overall number of local council members to 380, with one-third of them required to be women.
Local councils will meet at least once a month and are tasked with setting up the municipality's budget, in addition to suggesting and monitoring development projects, according to Kalaldeh, who added that the suggested budget plans will be referred to the municipalities' executive councils.
What the Decentralisation Law offers is that consultative councils, which are usually assigned by mayors, will be elected for the first time, a matter that gives greater room for voters' monitoring role, he noted.
Municipalities
Jordan is divided into 100 municipalities in addition to the Greater Amman Municipality, which comprises 22 local councils, where each is represented by a single representative.
The 100 municipalities are of two types: 18 municipalities that have no local councils, and 82 municipalities with 355 local councils, with each council made up of five members, including at least one woman.
In municipalities with local councils, candidates with the highest votes are entitled to become representatives in the municipal council, with their number depending on the seats allocated for the council.
Kalaldeh noted that Aqaba and Petra commissions only have elections for local councils.
Regarding women representatives, he said the law has made it possible for local and municipal councils to have all-women members, while it is not possible for all-men councils.
"We noticed in our field visits that the majority of those who attend awareness-raising sessions are women. Many of them show up after reading and understanding the laws and regulations," he said, adding that he expects the upcoming elections to witness the highest rates in women's participation.
Regarding political parties, Kalaldeh said they have higher opportunities for representation due to their experience in public service, although the local councils are service-based, "not political".
Youth
The municipalities and decentralisation laws have lowered the age of eligible candidates to 25 years to encourage the participation of the younger generation, he underlined.
As youth comprised 40 per cent of voters in September's parliamentary elections, the IEC is giving particular attention to addressing youth-related questions and raising awareness among this segment, mainly through social media outlets.
Kalaldeh cited "decent" levels of positive participation, and "considerable" views of videos and promotional material, which he said shows that many young Jordanians are either supportive or neutral.
On addressing negative remarks, he said the IEC encourages those willing to boycott the upcoming local and municipal elections to register as candidates if they do not see any candidates who represent their views.
Observers
Online registration for local and international observers representing institutions was opened in May, Kalaldeh said, noting that the final number is not ready yet, but local observers exceeded 10,000 and international observers exceeded 1,000 in September's parliamentary elections.
Regional training centre
Under a recent partnership, USAID will support the IEC through direct financing, without intermediate bodies, to eliminate administrative costs, he said, adding that the short-term purpose of the partnership is to support the upcoming local and municipal elections.
In the medium-term, the partnership will establish a regional training centre that pools accumulative national, regional and international expertise concerning elections, Kalaldeh said, noting that Jordan has developed a "rich experience" in democracy over the years.
"Jordan has introduced a new, international procedure of reading out the voting paper in front of a recording camera, in order to keep it as a reference until the period of contesting elections results is over," he said, noting that transparency of previous elections has improved Jordan's place in the Freedom House's ranking from "not free" to "partially free".
The IEC has contacted partners in the United States, Australia, Mexico, India and 11 Arab countries to collaborate in order to provide a condensed, theoretical, practical and academic experience for those seeking training in this field.
The centre is expected to operate within months after the conclusion of the upcoming local elections.
Long-term partnership includes supporting future IEC projects regarding democracy promotion in schools and universities.
Related Articles
Aug 16,2017
AMMAN — The Independent Election Commission (IEC) on Wednesday announced the final results of the decentralisation and municipal elections.S
Aug 02,2017
AMMAN — His Majesty King Abdullah on Wednesday stressed the importance of easing procedures of polling during the upcoming local elections,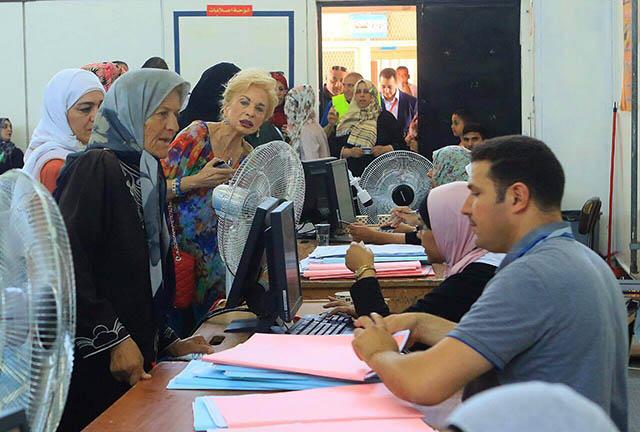 Aug 15,2017
AMMAN —Voter turnout exceeded 16 per cent by 2:00pm, as some 690,000 voters casted their votes, the Independent Election Commission's (IEC)
Newsletter
Get top stories and blog posts emailed to you each day.