You are here
Jordan, China in 'serious talks' to build gas-cooled $1b reactor
By Mohammad Ghazal - Apr 28,2018 - Last updated at Apr 28,2018
AMMAN — The Jordan Atomic Energy Commission (JAEC) is in "serious and advanced" talks with China National Nuclear Corporation (CNNC) to build a 220 megawatt High Temperature Gas-Cooled Reactor (HTR) in the Kingdom, the commission's Chairman Khaled Toukan said on Saturday.
An agreement for building the almost $1 billion worth helium gas-cooled reactor, a fourth generation reactor, is expected to be signed in 2019 between the two sides, Toukan told The Jordan Times in an interview on Saturday.
The JAEC is currently studying two locations for the reactor including one in the Aqaba Governorate, Toukan said.
"We are in advanced and serious talks with CNNC regarding this advanced and inherently safe reactor," he told The Jordan Times.
A large state-owned enterprise under direct management by the central government of China, CNNC is the country's only exporter of nuclear power plants and has already sold seven power units and eight reactors to seven countries. It is currently in talks with more than 40 other countries, according to its website.
According to Toukan, the Jordanian reactor is expected to be operational in 2025.
"This reactor is very efficient for electric power generation and can be used for water desalination, to process heat and can serve chemical industries as well as oil refineries," Toukan stated.
He noted that several Jordanian banks, as well as regional investors, have shown interest in financing the reactor, adding that JAEC also has plans for several other small nuclear reactors.
"The JAEC is also discussing with several Small Modular Reactor [SMR] vendors in the UK, US, Russia and South Korea for building SMRs," he said, underscoring that the talks with the Chinese "are at a much more advanced stage, since CNNC is currently building a demonstration project of the same reactor in China".
The HTR reactor is nearing the completion of its construction by the end of this year when commissioning will start. It is expected to be connected to the electricity grid and go into commercial operation by the end of 2019, Toukan concluded.
Related Articles
May 23,2016
AMMAN — Jordan is in talks with several international companies to be partners in the country's first nuclear plant by providing necessary t
Dec 02,2017
AMMAN — The Jordan Atomic Energy Commission (JAEC) and the US X-Energy signed a Memorandum of Understanding (MoU) to evaluate X-Energy's adv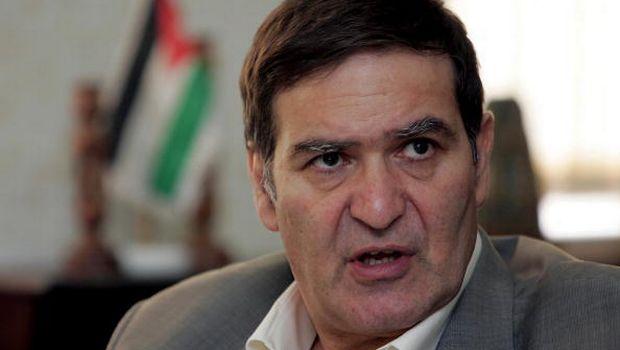 Mar 10,2014
The Jordan Atomic Energy Commission (JAEC) has completed eight rounds of talks with Russia's Rosatom to sign two agreements that will pave the way for the establishment of the country's first nuclear reactor, according to its chairman. 
Newsletter
Get top stories and blog posts emailed to you each day.