You are here
Jordan historical tourism potential remains underexploited — experts
By Saeb Rawashdeh - Oct 06,2015 - Last updated at Oct 06,2015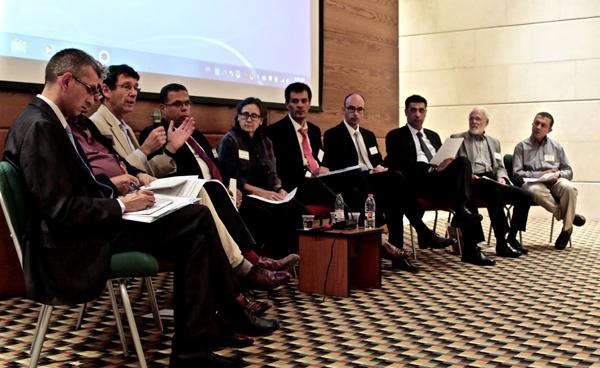 Scholars meet to discuss the situation of the region's archaeological and historical heritage (Photo courtesy of EAMENA)
AMMAN — Northern Jordan's archaeological and historical significance remains underexploited and little known, despite its huge cultural significance and economic potential.
Aside from Jerash and the lesser known site of Gadara, much of northern Jordan's cultural heritage has the potential to contribute to a boom in Jordanian tourism, a two-year Oxford University project utilising satellite imagery has found.
The role this technology can play in identifying and protecting endangered historical sites was emphasised at a conference held last week at the Jordan Museum that brought together international experts of Middle Eastern history.
Held under the patronage of HRH Prince Hassan Bin Talal, the Protecting the Past conference is part of an international series focusing on threats to cultural heritage sites and developing strategies aimed at their preservation.
The organisers said the archaeological heritage of the region is under increasing threat from "massive and sustained population explosion, agricultural development, urban expansion, warfare and looting".
The conference was planned by Endangered Archaeology in the Middle East and North Africa (EAMENA) and the Friedrich-Alexander University of Erlangen-Nurnberg, in collaboration with the Department of Antiquities (DoA), and was held September 28-30.
Andrea Zerbini, a 31-year-old researcher with a PhD from Royal Halloway, University of London, and coordinator of Protecting the Past, claimed the conference was a success.
"We were very pleased to see so many scholars and stakeholders from Jordan, Palestine, Europe, the US, Australia and New Zealand as well as UNESCO representatives," Zerbini told the Jordan Times on Monday.
He commended HRH Princess Sumaya for her role in highlighting "the importance of these subjects in the public debate".
Zerbini attributed the success of the project to the continuous and systematic collaboration between EAMENA and DoA, as well as cooperation with the University of Jordan and the Hashemite University.
Director of EAMENA Robert Bewley said once the humanitarian crisis in the region is resolved "the impact on cultural heritage will be reduced."
The scholar emphasised that the rebuilding of towns and cities, as well as archaeological sites destroyed during war, should be done with respect to the region's cultural heritage.
Bewley's interest in the Levant began back in 1978, when he conducted fieldwork in Iran, Iraq and later, Jordan. Zerbini's passion for the history of the region began more recently, when he toured the area in 2006 and then joined fieldwork teams in Syria in 2010, later coming to Jordan, he said.
"There are interconnections which link the Levant with both East and West and this region is known as the Cradle of Civilisation," Bewley explained.
"Currently, our project has mostly covered Egypt, Iraq, Jordan, Libya, Saudi Arabia, Syria and Yemen. In 2016, we plan to expand our operations into countries we haven't yet worked in, such as Algeria, Iran and Oman," he stated.
Related Articles
Jun 15,2016
AMMAN — In less than two years, a team of archaeologists has amassed records for 90,000 Middle Eastern sites in an online database. The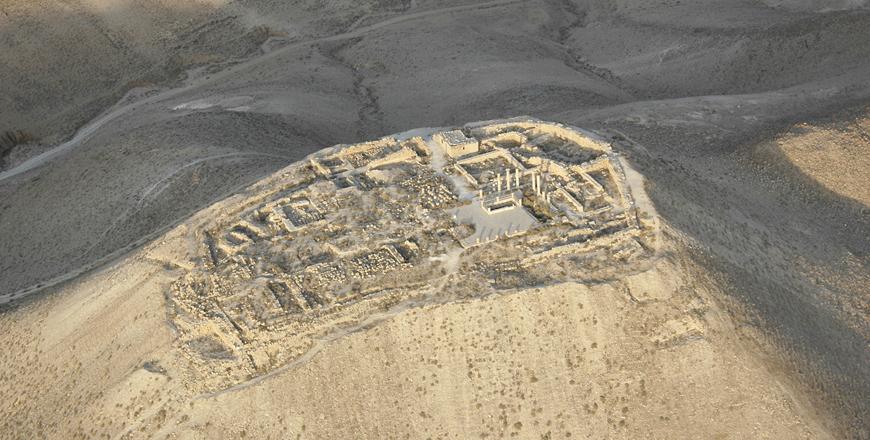 Oct 12,2016
QASR BSHIR, Jordan — The helicopter door opens and Robert Bewley leans out hundreds of feet above the Hisban Roman ruins outside Amman, Jord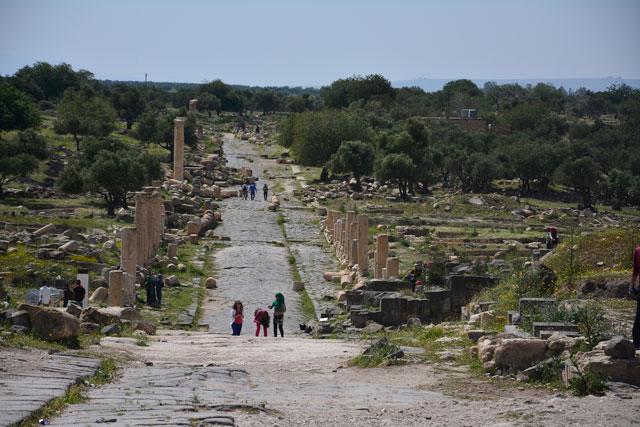 Feb 01,2017
AMMAN — In addition to authorities' efforts to conserve antiquities and archaeological sites, public awareness and people's commitment to co
Newsletter
Get top stories and blog posts emailed to you each day.