You are here
Jordan stops exports of several vegetables as UAE ban begins
Kingdom still exporting several agricultural products to Gulf — producers society
By Hana Namrouqa - May 16,2017 - Last updated at May 16,2017
Enforcement of the UAE's decision to ban the import of seven of Jordan's main types of vegetables started on Monday (Photo by Amjad Ghsoun)
AMMAN — Jordanian exporters of agricultural produce have stopped exporting several types of vegetables to the United Arab Emirates and other Gulf countries as a ban on some of Jordan's produce came into force.
Enforcement of the UAE's decision to ban the import of seven of Jordan's main types of vegetables started on May 15, according to Zuhair Jweihan, president of the Jordan Exporters and Producers Society for Fruits and Vegetables.
"Neither the UAE nor any other Gulf country has returned shipments of Jordanian fruits and vegetables, because exporters are not exporting the types of vegetables prohibited under the new decision in order to avoid losses," Jweihan told The Jordan Times.
Late last month, the UAE ministry of climate change and environment announced its decision to indefinitely ban the import of seven of Jordan's main vegetable exports, as of mid-May, due to increasing levels of chemical pesticide residues found in Jordanian agricultural products.
The banned vegetables include all types of zucchini, sweet pepper, eggplant, cabbage, green beans, cauliflower and lettuce.
The UAE's decision also stipulated that imports of any fruit and vegetables, besides the aforementioned, be coupled with certificates from the Jordanian Ministry of Agriculture indicating that the produce was free from pesticide remnants.
Jweihan highlighted that Jordan is still exporting several agricultural products to the UAE and the Gulf countries, including melon, watermelon, apricot and tomato.
Despite the ban, some Jordanian exporters are still planning to export lettuce via air cargo to the UAE, arguing that their produce is free from pesticide residues, Jweihan noted.
"If the Emirati authorities carry out checks on the imported Jordanian vegetables and find that they are free from pesticide residue, then what would stop them from allowing the produce in?" Jweihan asked.
The UAE is one of Jordan's biggest importers of fruits and vegetables, with over 150,000 tonnes of produce exported annually, Jweihan recently said.
Since the UAE announced its decision, the Ministry of Agriculture announced several measures to regulate the application of pesticides and the testing of produce for pesticide residues.
Such measures included banning the use of a certain pesticide on some crops, such as eggplant, cauliflower and lettuce among other, as well as plans to team up with private laboratories to increase the number of tested samples.
Related Articles
Apr 23,2017
AMMAN — The Ministry of Agriculture is contacting its Emirati counterpart to verify reports claiming the latter had banned the import of sev
May 02,2017
AMMAN — The Ministry of Agriculture on Tuesday announced a ban on the use of chlorfenapyr, a chemical pesticide, on certain fruits and veget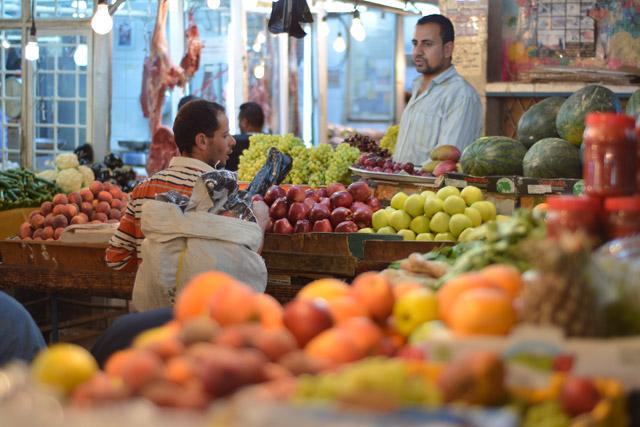 May 07,2017
AMMAN — Farmers and exporters on Sunday urged the Gulf countries which imposed a ban on the imports of Jordanian vegetables to delay the sta
Newsletter
Get top stories and blog posts emailed to you each day.