You are here
Jordanian author explores resisting 'gravitational pull' of bad habits
By Johanna Montanari - Oct 22,2019 - Last updated at Oct 22,2019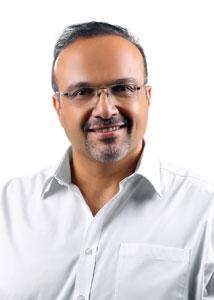 AMMAN — Self-help books are common nowadays in Jordan, especially among the new generation, said a Jordanian author.
Shadi Obeidat is a pharmacist with a strong interest in the field of business psychology. In 2015 he published the book "Antigravity", in which he proposes mindfulness to "get rid of the bad and establish successful habits", while interspersing insights in physics, psychology and religion.
"The psychology of people will affect the workplace environment and consequently will affect the outcomes," Obeidat said in a recent interview with The Jordan Times.
"I noticed the connectedness between these factors and realised that habits act as gravitational forces pulling us down and making us heavy psychologically," he said.
This is how he chose the title of his theory "seeing self-development as an anti-gravitational force", he explained.
"For example, when we have negative emotions towards someone, like anger for example, we become influenced by the gravitational forces of anger," Obeidat noted.
"The role of anti-gravity is to minimise these forces and stay balanced — which gives you the ability to have a clear mind and make good decisions," he added.
Obeidat decided to write his book in English because "the English library of self-help is huge" and he saw his audience as "people who are willing to make a change and work on themselves continuously for development", including through learning English.
Newsletter
Get top stories and blog posts emailed to you each day.