You are here
Jordanian entrepreneur spearheads esports industry in Kingdom
By Victoria Irene - Dec 12,2019 - Last updated at Dec 12,2019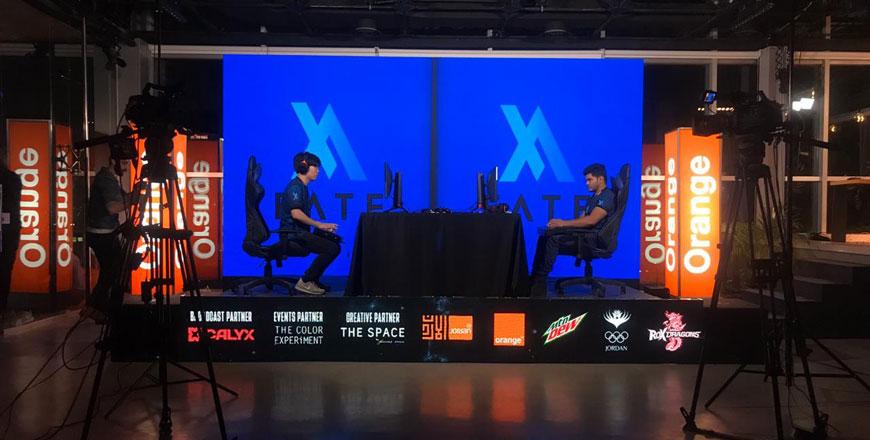 Since the beginning of 2018, the FATE Esports team has taken part in 150 events around the world, according to its founder Mohammad Majali (Photo courtesy of Mohammad Majali)
AMMAN — Jordan has the talent and technological capabilities to become a big player in the booming global esports industry, but requires investments and an expanded gaming infrastructure to realise this goal, said the founder of what is currently the Kingdom's only esports team.
"I think Jordan definitely has a chance to be one of the key players in esports in the Middle East, because we have so much talent here. You can see it on the leader-boards — in every game, there are Jordanians in the top 100," Mohammad Majali, founder of FATE Esports, told The Jordan Times in a recent phone interview.
Esports, a form of video game competition, is currently a $1.1 billion global industry and is growing by 30 per cent every year, Majali said, adding that jobs in esports worldwide have grown this year by 180 per cent.
"Currently, there's no industry in Jordan, but we're trying to build one. We are the only team operating in Jordan right now, and there are a few companies that put on events," he said, noting that gaming cafes are opening up "every month" — not only in Amman, but also in Irbid, Zarqa and across the Kingdom.
In terms of talent, Majali highlighted Jordanian players who are "doing big things" outside the Kingdom on an international scale.
Amer Baqawi, who plays the game Dota 2, won millions competing on a Netherlands team. "He's known as one of the top 10 esports players in the world," Majali said.
He also highlighted Yazid Zharadat, who currently plays the same game on the global Team Secret, and whose talent is attested by his over $1 million in competition earnings.
"But, as you can see, all these guys are playing outside because we don't have the gaming infrastructure to hold them here, which is what our company is trying to do," he said.
Majali started out in sports broadcast and video, living and working abroad. When he returned to the Kingdom in 2017, he heard about esports and the potential of Jordanian players.
"So I started going to LAN cafes in Jordan one by one and just meeting these players. When I started talking to them, I noticed how good they are and how well they rank around the world. I thought that if someone actually takes this seriously and organises these players and turns them into teams, then it might be a good idea and they might be a successful team, so I started a team in early 2017," he said.
FATE esports was founded and started signing players in the Kingdom, forming an initial team of five Jordanian players who competed for several months and became the champions of West Asia in Dota 2 before disbanding.
FATE then signed on new Jordanians, soon expanding to add players from Kuwait, then from the UAE and Saudi Arabia.
"Currently we've expanded even more. We have players from South Korea, Bulgaria and Pakistan, and our players are all within the top 100 worldwide in the games they play," the founder said, adding that the current team also includes Jordanians who are "among the top players in the world" in Dota 2 and Fortnite.
Since the beginning of 2018, the team has taken part in 150 events around the world, from Jordan to Dubai, the US, Thailand, Australia, Germany, France and the UK, among others, as well as hosting events locally.
"We just hosted the FATE Global Masters, where we brought seven of the best players in the world at Tekken 7 to play here in Amman," Majali said, noting that they played the worldwide finals in the capital alongside three Jordanians FATE had selected through a pre-qualifier, with 6,000 live attendees and thousands more online viewers.
The founder highlighted similar plans for 2020, to bring players in other games from around the world to compete in their tournaments while in Jordan, and play with Jordanians.
"Any player in esports is exactly like an athlete, and esports is just like traditional sports because there's practice, routines, diets — everything you need for a traditional sports player, you need for an esports player," he said.
"The coolest thing about esports is that when you compete, you're playing online and you don't have to be local. You are playing with the world," Majali said, noting that this is also a big challenge for the players, as being a top player means playing against global competition.
Newsletter
Get top stories and blog posts emailed to you each day.