You are here
Jordanian movie wins Best Short Film at Twin Cities Arab Film Festival
By JT - Oct 02,2017 - Last updated at Oct 02,2017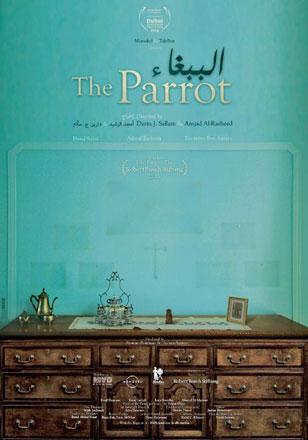 AMMAN — The short film "The Parrot", featuring stars Hend Sabry and Ashraf Barhoum and directed by Jordanian Amjad Al Rasheed and Darin J. Sallam, won the Jury Award for Best Short Film at the Twin Cities Arab Film Festival, which concluded on Sunday, according to a statement from the film distributor on Monday.
Established in 2003, the Arab Film Festival has featured debuts of independent movies, documentaries and short films from more than 15 countries.
The festival seeks to provide Arab American and Arab filmmakers support and exposure to build the local Arab American community.
The festival is internationally recognised as a platform for contemporary Arab films and its place in the American experience, distributor MAD Solutions said in the statement.
"The Parrot" tells the story of a Mizrahi Jewish family, emigrating from Morocco and trying to settle into their new life in Haifa, Palestine, in 1948.
The short movie was featured in a world premiere at the 13th Dubai International Film Festival (DIFF) within the Muhr Short competition.
Funded by the German Foundation Robert Bosch Stiftung (RBS), the movie received the 2015 Film Prize of RBS in the short fiction category and is a German/Jordanian co-production between the German company Monokel (Roman Roitman) and the Jordanian company TaleBox (Deema Azar).
"The Parrot" is the 4th short film starring Sabry who previously collaborated with young directors such as Sherif El Bendary, Islam Azzazi and Rajaa Amari, the statement added.
Jordanian filmmaker Darin J. Sallam has made five award-winning shorts including "Still Alive" and "The Dark Outside" that were screened at several international film festivals.
Amjad Al Rasheed is an award-winning Jordanian director and producer who received the Best Scenarist Award for Short Fiction at the First Film Production competition in Amman in 2005.
He started his career as a director, producer and production designer of music videos and some short and feature films. In 2007, Rasheed was selected to attend the Berlinale Talents at the 57th Berlin International Film Festival
In December 2016, he was listed on Screen Daily's "Arab Stars of Tomorrow", among five emerging film talents from the Arab world.
Related Articles
Oct 12,2017
AMMAN — The Jordanian short film 'The Parrot' won the Jury Award at the 7th Malmö Arab Film Festival in Sweden, according to a statement fro
Sep 15,2015
AMMAN — The Robert Bosch Stiftung's 2015 Film Prize winner in the short fiction film category, "The Parrot", to be directed by Jordanian dir
Dec 01,2015
AMMAN — Naji Abu Nowar's Theeb has added a new award to its "growing list of accolades" by winning the Grand Prize at Festival International
Newsletter
Get top stories and blog posts emailed to you each day.