You are here
Jordanian vegetable shipment arrives in West Bank
By JT - Jan 09,2017 - Last updated at Jan 09,2017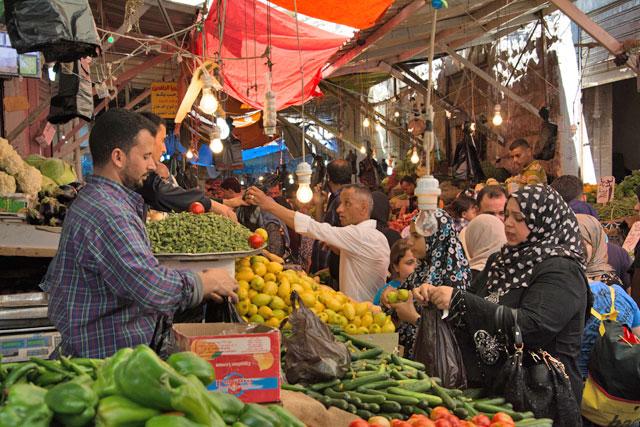 A total of 1,000 tonnes of fruit and vegetables, worth millions of Jordanian dinars, used to be exported every day to Syria and Lebanon (Photo by Amjad Ghsoun)
AMMAN — Jordan's first shipment of vegetables directly to Palestine arrived in the West Bank on Monday, according to the Agriculture Ministry.
Agriculture Ministry Spokesperson Nimer Haddadin said the export of fruit and vegetables to Palestine will continue.
The 15-tonne shipment of vegetables that arrived Monday had left the Kingdom through the King Hussein Bridge, Haddadin added, according to the Jordan News Agency, Petra.
The shipment contained cucumber, among other vegetables, Haddadin told The Jordan Times recently, noting that the Kingdom will also start exporting live sheep soon to Palestine.
The official noted that opening the West Bank market to the country's produce will benefit farmers and exporters of fruit and vegetables, who are facing challenges in marketing their produce in light of the ongoing closure of the Kingdom's borders with Syria and Iraq.
"The West Bank is a promising and feasible market for our produce of fruit and vegetables… Exporting to the West Bank has faced challenges before, but it is expected to increase from now on," Haddadin said.
The move to reach new markets comes as the Kingdom's annual agricultural exports have been showing no signs of recovery, with exports dropping 12.4 per cent last year, according to official figures.
Jordan exported 686,000 tonnes of fruit and vegetables last year and generated JD400 million in agricultural exports, the ministry said earlier this week.
In 2015, the Kingdom exported 783,000 tonnes of produce and generated JD520 million, according to official figures, which also indicated that agricultural exports during 2015 dropped by 11.3 per cent compared to 2014.
The closure of Jordan's borders with Iraq and Syria, the country's two major marketing portals, is the reason behind the persistent drop in the amount and earnings of agricultural exports, according to Haddadin.
The Karameh-Tureibil crossing on the border between Jordan and Iraq, the gateway for Jordanian produce to reach Iraqi and European markets, was closed in the summer of 2015.
Also in 2015, Jordan closed the Jaber border crossing with Syria for security reasons, while Ramtha, the other border crossing with the war-torn country, has been closed for nearly five years.
A total of 1,000 tonnes of fruit and vegetables, worth millions of Jordanian dinars, used to be exported every day to Syria and Lebanon, according to the Jordan Exporters and Producers Association for Fruit and Vegetables.
Related Articles
Dec 28,2016
AMMAN — Jordan on Wednesday exported the first shipment of vegetables to the West Bank, an official at the Ministry of Agriculture said.The
Jan 08,2017
AMMAN — The Kingdom's annual agricultural exports are showing no signs of recovery despite efforts to open new markets, with exports droppin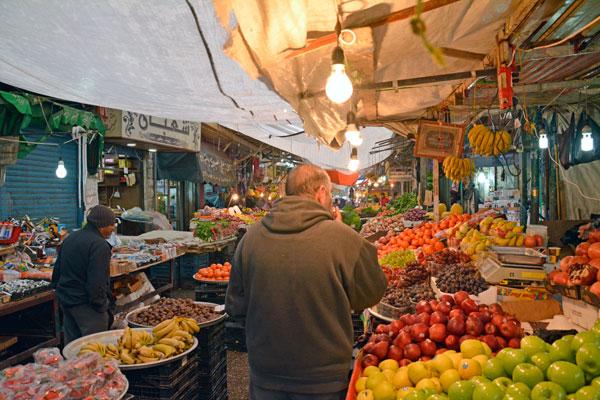 Mar 31,2016
AMMAN — Demand for the Kingdom's fruit and vegetables is rising in Gulf Arab countries, which imported over 3,000 tonnes of local produce in
Newsletter
Get top stories and blog posts emailed to you each day.