You are here
Kingdom to host global healthcare travel forum next week
By Khetam Malkawi - Feb 18,2017 - Last updated at Feb 18,2017
AMMAN — To highlight its position as a leading regional and global healthcare destination, the Kingdom is scheduled to host a global healthcare travel forum next week with the participation of more than 500 sector representatives from 38 countries, the organisers said Saturday.
The global forum, organised by the Private Hospitals Association (PHA), will discuss the prospects and the future of medical tourism as a global industry, according to Fawzi Hammouri, president of the association.
Speaking at a press conference, Hammouri said Jordan has proven itself as a leading medical destination over the past years, and has put in place laws and regulations to ensure quality of health services.
However, the industry has been facing some challenges recently, due to regional turmoil, as Jordan has restricted visa issuance to patients coming from some major regional markets in view of the political conditions there.
Hammouri said the number of patients coming for treatment in Jordan has dropped by 40 per cent, and work is currently under way to resolve the issue of visa restrictions.
He noted that the PHA has proposed to the concerned authorities to facilitate visa issuance for patients who seek treatment in the Kingdom's hospitals.
Hammouri said that if visa issuance is impossible, there might be "a possibility to exclude children, women and people from certain age brackets from the restriction".
According to the PHA president, any restriction might lead to losing important markets and patients coming from these countries might start looking for alternative destinations.
Major countries that Jordan has lost patients from include Yemen, Sudan, Libya and Iraq.
Another proposal submitted by the association is having the option of obtaining an "electronic visa" to enter Jordan, especially in countries where there is no Jordanian embassy or consulate such as in Libya and Yemen.
Meanwhile, Hammouri noted that Jordan has laws that regulate medical practice and fees for medical procedures, which is one of the factors that encourages patients to seek medical care here.
As for the "long-awaited" medical liablity law, the PHA official said it was referred to the Lower House, but, he noted that there should also be medical protocols in the country in parallel with this law.
Meanwhile, Hammouri noted that the PHA has obtained a licence to establish a solar-powered electricity generation station, and this will contribute to reducing electricity tariffs on hospitals from 260 fils per kilowatt hour to 90 fils.
Meanwhile, the global healthcare forum, to be held under the patronage of His Majesty King Abdullah from February 25 to 27, will tackle issues related to global medical tourism destinations, laws and accreditation, buyers' and patients' perspectives, excellence in medical care, medical tourism education and research, marketing and branding, and expanding the scope of healthcare travel.
The conference will also have a ministerial session, where HH princess Dina Mired, the former director general of the King Hussein Cancer Foundation (KHCF), and ministers of health and tourism will be main speakers, the organisers said.
HRH Princess Ghida Talal, chairperson of the KHCF's board of trustees, will be also among keynote speakers and she will present Jordan's experience in cancer treatment.
Related Articles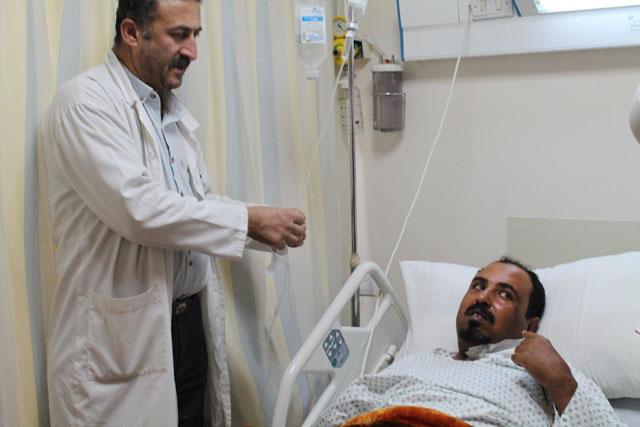 Nov 08,2016
AMMAN — Although there are several emerging markets for medical tourism in the region, Jordan is still distinguished by its skilful human re
Mar 04,2017
AMMAN — The Global Healthcare Travel Forum (GHTF) has endorsed the "Amman Declaration" that seeks to expand the scope of medical tourism sec
May 31,2017
AMMAN — High electricity tariffs, increasing taxes and visa restrictions remain the major challenges facing the private hospitals' sector, a
Newsletter
Get top stories and blog posts emailed to you each day.