You are here
Large potential for Jordan-ASEAN relations — Philippines ambassador
By Dana Al Emam - Aug 09,2016 - Last updated at Aug 09,2016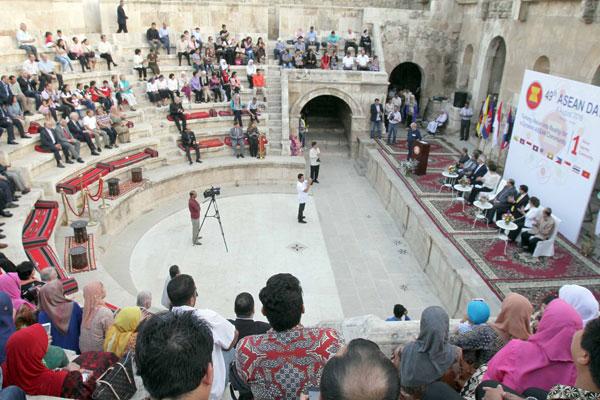 Diplomats and officials attend a ceremony to mark the 49th anniversary of the Association of Southeast Asian Nations (ASEAN) in Amman on Monday. ASEAN community in Jordan performed dances and shows (Photo by Nader Daoud)
AMMAN – There is a "great" potential for Jordan and Southeast Asian countries to strengthen trade and investment flows, Philippine Ambassador to Jordan Junever M. Mahilum-West said on Monday.
Speaking at the ceremony to mark the 49th anniversary of the Association of Southeast Asian Nations (ASEAN), she said that relations between Jordan and ASEAN countries have been further enhanced as Jordan appointed an ambassador to ASEAN last year.
Early last year, Jordan's Ambassador to Singapore Walid Hadid presented his credentials as the first ambassador to the association.
"Opportunities abound for mutually beneficial exchange in a whole range of cooperation fields, and the ASEAN committee in Jordan stands ready to contribute and collaborate towards harnessing the potentials of our growing relations," said the diplomat, who is also the chairperson of the ASEAN Committee in Amman.
ASEAN is a regional grouping of 10 Southeast Asian countries that includes Philippines, Malaysia, Indonesia, Singapore, Vietnam, Thailand, Cambodia, Laos, Myanmar and Brunei Darussalam.
The Philippine ambassador talked about some of the economic achievements ASEAN countries have made over the past few years.
She said ASEAN's gross domestic product (GDP) doubled from $1.33 trillion in 2007 to $2.57 trillion in 2014, while the GDP per capita grew almost by 80 per cent to over $6,000 during the same period.
In 2014, she said, the ASEAN economy ranked the third largest in Asia and the seventh largest in the world, with intra-ASEAN trade representing nearly 24 per cent of the association's total trade volume.
Amman Mayor Aqel Biltaji, who attended the ceremony among other government officials, cited effective transportation solutions that ASEAN countries have adopted recently and that could possibly be implemented in the capital.
At the ceremony, members of the ASEAN community in Jordan performed dances and shows.
up
18 users have voted, including you.
Related Articles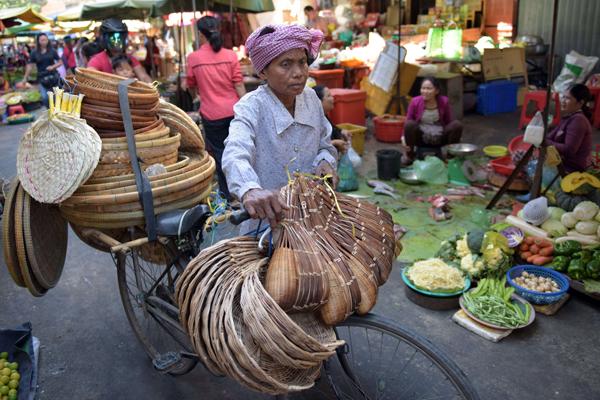 Jan 01,2016
JAKARTA — Southeast Asian nations officially launched a European Union (EU)-inspired economic bloc Thursday aimed at boosting the region's t
Jul 24,2016
VIENTIANE — Southeast Asian nations failed to agree on maritime disputes in the South China Sea on Sunday after Cambodia blocked any mention
Nov 12,2017
MANILA — Hong Kong signed free trade and investment agreements with the 10-nation Association of Southeast Asian Nations (ASEAN) on Sunday,
Newsletter
Get top stories and blog posts emailed to you each day.