You are here
Little Petra provides magical stage for musical performance
By Muath Freij - Jul 24,2016 - Last updated at Jul 25,2016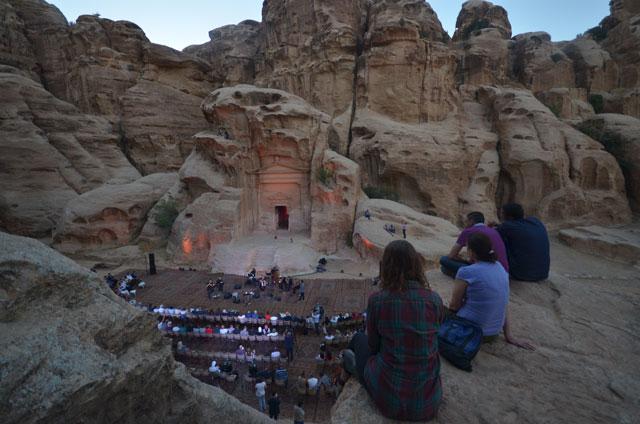 Viewers attend a musical performance at Little Petra in the Kingdom's south on Saturday. Located some 8km north of the rose-red city, Little Petra is most famous for its Siq Al Barid, a scaled-down version of the iconic Petra Treasury (Photo by Muath Freij)
PETRA — The reverberations and echoes from the rocks at Little Petra created a magical stage on Saturday for a performance of Italian trumpeter Luca Aquino's composition "Petra".
Alongside the Jordanian National Orchestra Association (JOrchestra), Aquino performed compositions from his album "PETRA", which emerged from the composer's passion for using natural acoustic reverberations in archaeological sites to enhance musical compositions.
"The first time I came [to Jordan] was five years ago, and when I came to Petra I fell in love with this site," Aquino told The Jordan Times before the concert.
Aquino said the concert was an amazing opportunity because of the site's unique acoustics.
The project was a collaboration between the Italian musician and Talal Abu Ghazaleh, the chairperson of JOrchestra.
Speaking to The Jordan Times ahead of the concert, Abu Ghazaleh said the event was a culturally significant moment.
"[This event] is really important because it sends a message to the whole world that we are a civilised and educated people who believe in culture and compassion," he said.
The album was produced by Talal Abu-Ghazaleh International Records, and Abu Ghazaleh said he hoped the music could be a vehicle to promote tourism to Jordan.
"It will be broadcast by music channels all over the world, and through this event we are inviting the whole world to visit this beautiful site," he said.
The album was a joint initiative by UNESCO, the Talal Abu-Ghazaleh Organisation, JOrchestra and the Petra Development and Tourism Region Authority, the organisations said in a joint statement in June.
Proceeds from the album will support the Petra site and the JOrchestra, the statement said.
In addition to the trumpeter Aquino, a number of musicians performed in the concert including Natalino Marchetti (accordion), Sergio Casale (flute) and the Jordanian National Orchestra ensemble with Anna Maria Matuszczak (violin), Bassem Al Jaber (contrabass), Brad Broomfield (percussion), Vardan Petrosyan (viola), Laurentiu Baciu (oboe) and Christopger Jenkins (viola).
Related Articles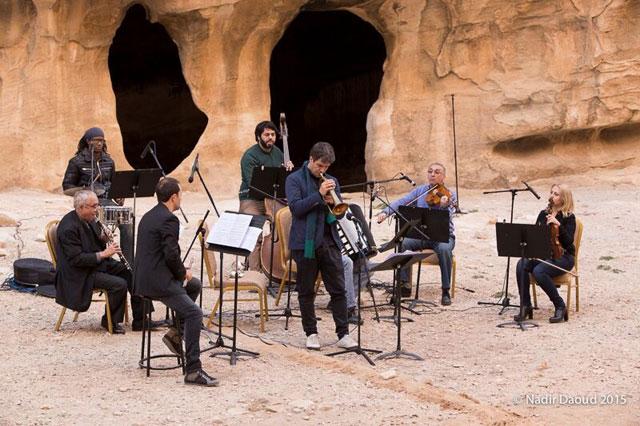 Jun 24,2016
AMMAN — A new album featuring Italian trumpeter and composer Luca Aquino and the Jordanian National Orchestra will be launched at a concert
Nov 30,2015
AMMAN — UNESCO on Sunday launched an initiative in partnership with Italian trumpet player and composer Luca Aquino and the Jordanian Nation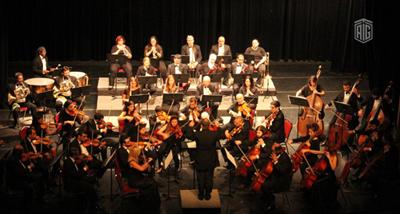 Oct 14,2015
AMMAN — Al Hussein Cultural Centre's theatre was packed on Tuesday night with music fans eager to watch the Jordanian National Orchestra Ass
Newsletter
Get top stories and blog posts emailed to you each day.