You are here
Majority of capital's bus, service-cab operators obtain new fare permits
By Muath Freij - Jan 17,2015 - Last updated at Jan 17,2015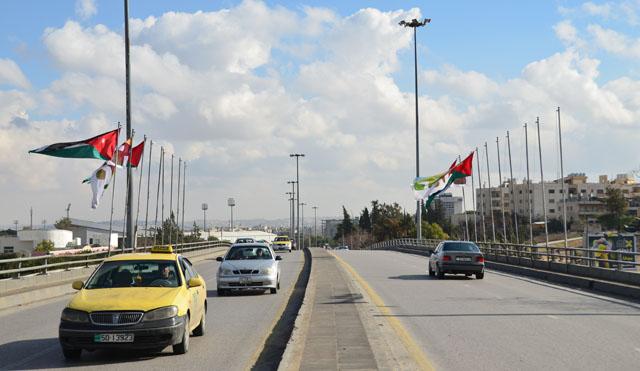 AMMAN — Over 80 per cent of the capital's bus and service cab operators have obtained the new fare permits from the Greater Amman Municipality's (GAM) public transport operations department, a municipality official said on Saturday.
Abdul Rahim Wreikat, director of GAM's public transport operations department, said most operators cooperated with the municipality and those who do not get the new fare permit will be fined.
The official did not have exact figures on the number of permits that were issued. Around 3,500 buses and service cabs operate in the capital.
GAM had decided to reduce public transport fares in the capital by 10 per cent.
Wreikat said the new rate also applies to taxis, but cabs' starting fare will not be affected.
Taxis' starting rate is 250 fils during the day and 300 fils at night.
"The change will apply to the fare covering the distance and waiting period. For example, the waiting period was increased from 48 seconds to 60 seconds," he added.
Wreikat noted that the deadline for taxi drivers was extended to Thursday, January 22, because of the long holiday due to the snowstorm that hit the Kingdom.
Wreikat said taxis used to charge passengers 23 fils every 100 metres during the day and 31 fils every 100 metres at night. Now, the rates have been changed to 21 fils and 28 fils respectively.
"Taxi operators have to visit technical facilities accredited by the Jordan Institution for Standards and Metrology to adjust their gauges to the new tariffs," he said.
Wreikat noted that the process for taxis will take time because there are only four facilities for the capital's 10,670 cabs.
The municipality official said those who do not change their meters before the deadline will be fined.
Ali, a taxi driver who did not give his full name, said the new rates will have a negative effect on most taxi drivers, who will continue to suffer the consequences of road congestion but receive less in return.
"Traffic jams are a daily occurrence in Amman," he said, arguing that the fares, before the decrease, had already been affordable for passengers.
Related Articles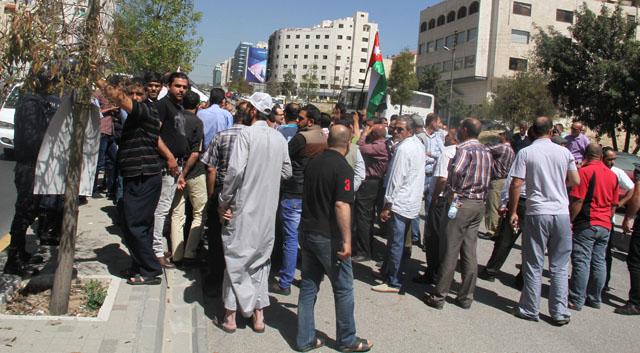 May 03,2015
Taxi drivers on Sunday organised a sit-in on Queen Rania Al Abdullah (University) Street, and called on the government to meet their demands, according to Ahmad Abu Haidar, president of the Transport Services and Taxi Owners Union.
Jan 03,2015
The Greater Amman Municipality (GAM) on Friday decided to reduce public transport fares in the capital by 10 per cent starting Saturday.
Aug 05,2015
AMMAN — A total of 120 service cabs that used to transport passengers from Amman to Syria and Lebanon will be joining thousands of taxis in
Newsletter
Get top stories and blog posts emailed to you each day.