You are here
Ministry of Culture launches competition for children, youth to stimulate creativity during curfew
By JT - Mar 29,2020 - Last updated at Mar 29,2020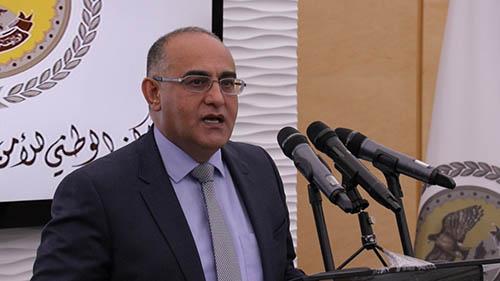 Minister of Culture Basem Tweissi said that the competition comes as a response to the exceptional circumstances the country is experiencing, noting that it aims to encourage and develop creativity 'under all circumstances' (Petra photo)
AMMAN — During the nationwide curfew keeping the public at home, the Ministry of Culture on Sunday launched a competition titled "my talent from my home", open to children ages 10-14 and youth ages 15-25.
The competition aims at investing in youth and children's capacities, as well as channelling them towards useful activities, exploring talents and breaking routines, according to a ministry statement shared with The Jordan Times.
Minister of Culture Basem Tweissi said in the statement that the competition comes as a response to the exceptional circumstances the country is experiencing, noting that it aims to encourage and develop creativity "under all circumstances".
He added that the contest "ensures that social distancing has a vital role amid the outbreak of the novel coronavirus".
The first component of the contest includes literary texts, poetry, short stories and diaries or blogs, which will be written in Standard Arabic. The second comprises drawing, design, photography and caricature, according to the statement.
The third component includes short films and videos, which should not exceed 90 seconds in length.
The competition also gives a chance to talented singers and musicians, who should submit recordings not exceeding two minutes. The fifth component comprises acting, stand-up comedy and imitation, with performances not exceeding 90 seconds.
The best submissions will be determined through a public vote on social media platforms, together with a panel of judges.
Regarding the contest's terms and conditions, all work must be original and preferably have some relation to the current situation, while aiming to boost positivity and hope, the statement said.
For the contest, the ministry has allocated 100 cash awards. The first place will be given JD1,000 while the other winning submissions will be given JD100.
Newsletter
Get top stories and blog posts emailed to you each day.