You are here
Misuse of social media destroys one woman's family
By Mohammad Ghazal - Dec 26,2016 - Last updated at Dec 26,2016
AMMAN — Hala, who lives in Amman, was reluctant and afraid when her husband, who worked in Saudi Arabia, asked her to send him some nude pictures of her on Facebook.
The 29-year-old never thought that sending these pictures will lead to a disaster and destroy her family of three kids.
Hala, not her real name, received a phone call from her husband one day earlier this year. He told her how much he missed her after not seeing her for almost a year and asked her to send nude pictures on Facebook.
"Hala never knew what her husband's intentions were, and she foolishly sent him the pictures…It turned into a disaster a few weeks afterwards," cyber security expert Raed Sammour, who dealt with Hala's case, told The Jordan Times in a recent interview.
It turned out that Hala's husband was planning for a divorce and did not want to pay anything, said Sammour, who works as a private investigator.
"When her husband received the pictures, he gave them to some of his friends and asked them to create fake Facebook accounts and send the pictures to him and Hala's family and brothers… When he received the pictures, he flew to Jordan, went to Hala's family and filed for a divorce," the expert recounted.
The husband accused his wife of "e-prostitution". Hala lost her financial rights, and her family threatened to kill her.
As a result, she was put in a family protection centre.
"A few months later, and after collecting evidence, she was released once proven innocent. A lawsuit was filed against her husband, and he is currently in prison after being found guilty… But she has lost her reputation and family," said Sammour.
"It was too late … Women in particular need to be careful with what they share, even with their husbands," he said.
Hala is one of thousands of Jordanian women who fall victim to cybercrimes.
According to recent figures by the Criminal Investigation Department's Cybercrime Section at the Public Security Department, more than 2,205 cybercrimes were reported and dealt with in Jordan in 2015.
Around 90 per cent of the victims of cybercrimes in Jordan are women, and of these, around 90 per cent are minors.
Almost three quarters of women online have been exposed to some form of cyber violence, according to a report by UN Women.
"Thousands of divorces are registered every year, and they are triggered by problems related to social media usage... Unfortunately, many women have been blackmailed into having intercourse with or paying money to those who hacked their social media accounts and obtained private pictures of them," said Sammour, who has been working in the field for around 30 years.
"The majority of the victims are women, and I urge those married in particular not to send nude pictures of themselves to anyone," he noted.
"Some trouble might emerge between couples, leading to a divorce, so if women had shared some nude pictures with their husbands, these might be used later against them," Sammour said.
The expert called for refraining from sending private information or pictures on social networks, stressing the need for more awareness among women in this regard.
Related Articles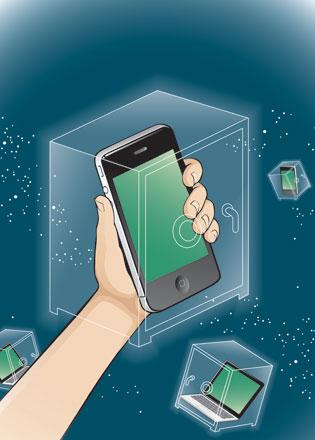 Oct 31,2016
AMMAN — One phone call saved Aysha, 24, from being shot dead by her angry father who lost his temper after seeing "nude pictures" of his dau
Nov 05,2016
AMMAN — The Public Security Department (PSD) has announced that it would track down all those who shared photos of the mother who was decapi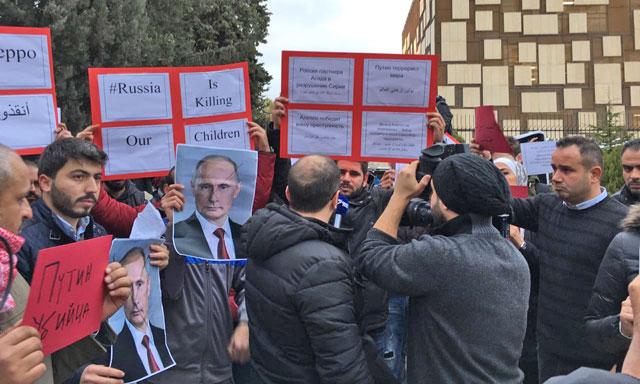 Dec 13,2016
AMMAN — The scenes of death and destruction in eastern Aleppo prompted Katrina Sammour, who holds a Russian passport, to picket her country'
Newsletter
Get top stories and blog posts emailed to you each day.