You are here
New e-bracelets present alternative to institutional confinement — justice minister
By JT - Mar 09,2022 - Last updated at Mar 09,2022
AMMAN — Around 1,500 detainees who have not received final court rulings will be freed again under an electronic tagging scheme. This is the first of its kind in the Kingdom, and is as an alternative to institutional confinement, said Minister of Justice Ahmed Ziadat said on Tuesday.
Ziadat said that the ministry is in the final stages of applying the scheme as an alternative to judicial suspension, the Jordan News Agency, Petra, reported.
Ziadat clarified that if the bracelet has been tampered with or the tagged person goes outside the permissible geographical area, the device will send an alert to law enforcement agencies specifying the whereabouts of that person.
He stressed that the ministry has already purchased 1,500 tags as the first phase of the scheme, which has a total capacity of 5,000 tags.
In addition to offering an alternative to institutional confinement, the minister noted that the scheme is designed to reduce prison overcrowding and detention costs alongside ensuring that under-trial detainees are held separately from inmates.
Related Articles
Jun 07,2020
AMMAN — With the aim of achieving social justice while reducing financial burdens on the state Treasury, the Ministry of Justice on Sunday f
Oct 18,2022
AMMAN — Jordanian courts have implemented 48 of 109 alternative sentences issued to defendants in September, the Justice Ministry said on Tu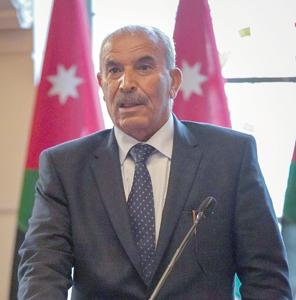 Aug 21,2022
AMMAN — Justice Minister Ahmad Ziadat on Sunday said that the implementation of the electronic monitoring system has commenced, after it cam