You are here
New JNCW secretary general 'to build on achievements'
By Rana Husseini - Jun 08,2014 - Last updated at Jun 08,2014
AMMAN — Salma Nims, the newly appointed secretary general of the Jordanian National Commission for Women (JNCW), on Sunday pledged to build on the achievements of the commission and to strengthen ties with civil society.
"We need to review all the activities and work that was done in the past by the JNCW and build on it, since we are considered the official national umbrella of governmental and non-governmental organisations," Nims told journalists during an introductory meeting.
"One of our main focus areas will be reinforcing relationships with NGOs that are working in the field in various governorates and have achieved progress, and conducted successful projects," she said.
Nims, who was appointed to the post by JNCW Chairperson HRH Princess Basma late last month, said she will officially assume her post on August 1.
The JNCW will also work on building "strong coalitions with Parliament members to ensure the endorsement of just and fair legislation pertaining to women".
"We as civil organisations will not be able to amend any discriminatory law that is presented by the government if we do not obtain true support from within the Upper and Lower Houses of Parliament," Nims pointed out.
She added that efforts will also be exerted to resolve misunderstandings by "some decision makers when it comes to certain activities and conventions related to women".
"Many people have wrong ideas and views about certain UN conventions that are related to women although these conventions would improve their well-being and status in society," Nims explained.
The same applies for Article 308 of the Penal Code, which exempts rapists from punishment if they marry their victims.
"There are individuals in our society who still believe that this article will protect the honour and reputation of the victim," she said.
Activists have been lobbying against this article, calling on the government to scrap it because it is unjust towards rape victims and unacceptable from a religious and social perspective.
Nims is replacing lawyer, activist and former minister Asma Khader, who has been appointed as a member of the Independent Elections Commission's board of commissioners.
"Khader did a great job at lifting the JNCW to a recognisable and effective international level, and we will constantly coordinate with her on all levels, including on Parliamentary and municipality election activities and laws," Nims added.
The JNCW has submitted 47 proposals for various activities in the Kingdom that would strengthen women's status on all level, she told reporters.
"We are hopeful that we will win the support of donors in order to be successful in implementing the JNCW's strategy nationwide."
Nims holds a PhD in development planning and an MSc in sustainable development from University College London, University of London.
She has served as executive coordinator for the Taqaddam Platform, a secular movement seeking "a more liberal, democratic Jordan".
Since 2004, she has been providing professional development, training and gender consultancy services to several government and international organisations.
Related Articles
May 20,2014
HRH Princess Basma, chairperson of the Jordanian National Commission for Women (JNCW), has appointed Salma Nims as secretary general of the JNCW.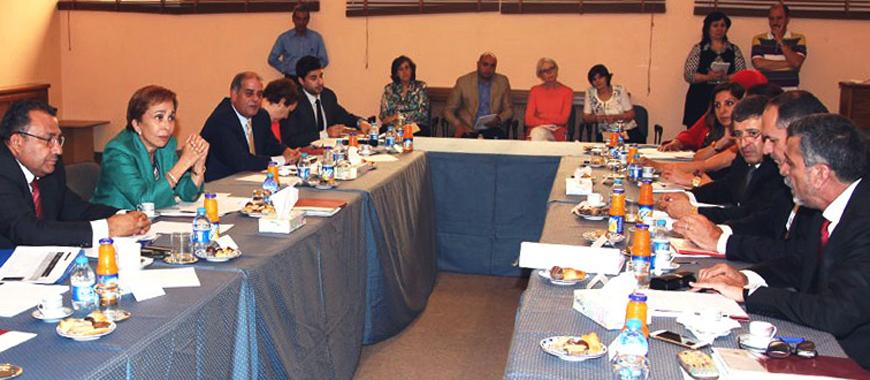 Sep 10,2015
AMMAN — HRH Princess Basma, chairperson of the Jordanian National Commission for Women (JNCW), on Tuesday affirmed the importance of creatin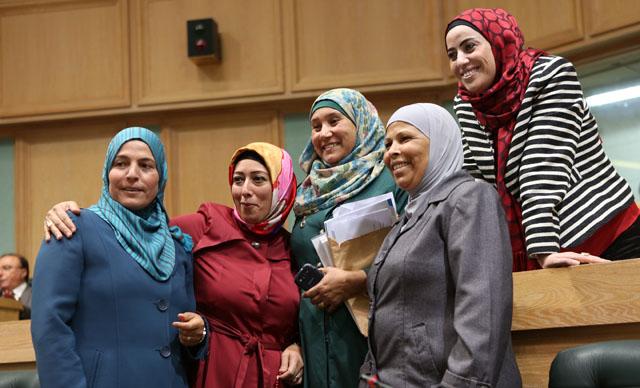 Mar 07,2015
Jordan marks International Women's Day this week with multiple activities that highlight achievements and what still needs to be done to promote women's rights.
Newsletter
Get top stories and blog posts emailed to you each day.