You are here
No decision taken yet on bread subsidy — minister
Apr 07,2014 - Last updated at Apr 07,2014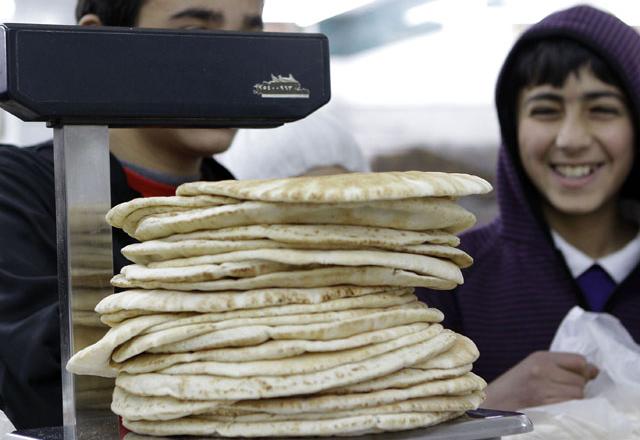 AMMAN – Experts are mulling new subsidy mechanisms for bread that should target Jordanians only, with a system similar to that applied to fuel cited as a strong candidate.
Minister of Industry, Trade and Supply Hatem Halawani said on Monday that no decision has been taken yet on adopting a new subsidy system for bread as the ministries of finance and industry and trade are still studying options.
In a statement e-mailed to The Jordan Times, the minister pointed out that a favourite mechanism so far is the direct cash payments to citizens, which is the same system used in fuel subsidies.
Once any mechanism is endorsed, Halawani said, citizens will continue to benefit from the same amount of subsidy they currently enjoy, he said.
The official added that targeted subsidies will not put any financial burdens on citizens who deserve government support as they will be compensated for the difference in prices.
Halawani explained that the main goal of directing bread subsidies to those who deserve it seeks to address flaws in the currently used regime, under which the government provides bakeries with subsidised flour at around JD36 per tonne while the real cost on the budget is estimated at JD305 per tonne.
The government estimates the value of the flour subsidy and basic commodities at JD260 million, from which non-Jordanian residents also benefit.
He accused some bakery owners of misusing the subsidised bread for making other products, adding that some people use bread as fodder because it is cheaper.
Halawani also added that some people smuggle subsidised flour to neighbouring countries, also citing thefts by some truck drivers, referring to cases being seen by the judiciary.
Related Articles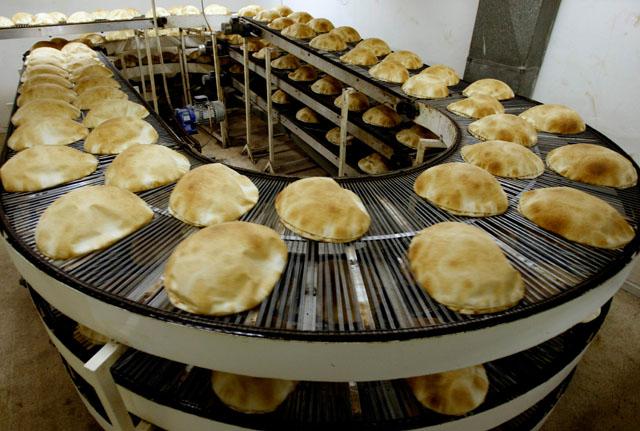 Apr 10,2014
Wheat imports increased by nearly 30 per cent over the past two years due to the "large" influx of Syrian refugees, a government official said on Thursday.
Feb 12,2014
Prime Minister Abdullah Ensour on Tuesday concluded a two-day visit to Egypt, where he held talks with Egyptian leaders that focused on bilateral ties and latest regional developments.
Dec 31,2014
The government is considering reducing the size of its fleet of vehicles by withdrawing cars from a number of junior officials, an official said on Wednesday. 
Newsletter
Get top stories and blog posts emailed to you each day.