You are here
Parents caught in dilemma over suspension of in-class education
By Maria Weldali - Mar 11,2021 - Last updated at Mar 11,2021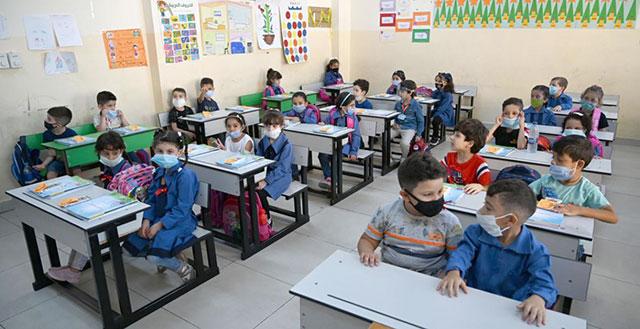 The government's decision to suspend in-class education to curb the spread of the coronavirus has evoked mixed reactions from parents (JT file photo)
AMMAN — The government's decision to suspend in-class education to curb the spread of the coronavirus has evoked mixed reactions from parents.
During a press briefing at the Prime Ministry on Tuesday, Minister of Education and Minister of Higher Education and Scientific Research Mohammad Khair Abu Qudais announced that in-class education for students of all levels at schools will be suspended until further notice.
A group of mothers told The Jordan Times on Thursday that the pandemic has changed education, adding that "there is the good and the bad with the children's going back to face-to-face education".
Mothers' feelings about online education are "complicated", because currently there are many gaps in the educational system, which elevates stress levels for the parents, but on the other hand "the health of our kids is now our priority", they added.
School children now are at a greater risk of dropping out of school, Um Mahdi, a Jordanian mother of a third grader, told The Jordan Times over the phone on Thursday, adding that her child's grades have fallen below since the start of distance learning.
"Online education needs more support at different levels to achieve better results during this unprecedented period," Um Mahdi said.
She added that she would be very happy to see her child go back to school, but with the fears regarding the epidemiological situation, she remains overwhelmingly concerned.
Wafaa Manasir, a mother of a second-grader, said that she is only worried about her kid falling behind academically, noting that "what is really needed now with the closure of in-class education is to focus more on the needs of students".
Schools need to communicate with parents, Manasir said, noting that in order to stop online learning gaps, the Education Ministry should develop new and better online platforms.
Meanwhile, Alaa Ajrami, a school owner, told The Jordan Times over the phone that the government's announcement on Tuesday regarding the suspension of in-class education was expected, especially with the surge in coronavirus cases in the Kingdom.
"The school is already prepared. We will now go back to distance education," Ajrami added, noting that their school conducted a poll to see whether the parents prefer online or in-class education.
"More than 50 per cent of the parents preferred in-person education," she said.
Newsletter
Get top stories and blog posts emailed to you each day.