You are here
Police hunting for suspects accused of publishing crime-related graphic photos
Experts support legal action against cyber law violators
By Mohammad Ghazal - Nov 05,2016 - Last updated at Nov 05,2016
AMMAN — The Public Security Department (PSD) has announced that it would track down all those who shared photos of the mother who was decapitated allegedly by her son on several social networks.
A cybercrime expert said the act is in violation of Jordanian laws and perpetrators face penalties up to three years in jail.
Following Thursday's crime, when a man in his 20s allegedly killed his mother in a "heinous way", decapitating her at their house in Amman's Tabarbour neighbourhood, some social media users shared photos of the mother's headless body on Facebook and Twitter.
The PSD said Friday it was particularly searching for the person who first published the picture.
"All those who shared the photos on social media will be tracked down… This is a crime punishable by law and it is a moral crime too," PSD Spokesperson Lt. Col. Amer Sartawi said in a statement Friday.
The expected legal action is based on the Electronic Crimes Law, the Penal Code and the law on secrecy and privacy, Raed Sammour, a cyber security and social media expert, said Saturday.
"Those who share photos of victims violate many articles in the E-Crimes Law, the Penal Code and Press and Publications Law…The penalties for sharing such photos range from three months to three years of imprisonment in addition to fines," said Sammour.
"Many social media users are not aware that they are violating the law… There is huge ignorance… Aside from what is legal, publishing such photos violates the privacy of the victims and their families… It is unethical and disastrous," Sammour told The Jordan Times on Saturday.
The cybercrime expert said those who slammed publishing the photos can take action to prevent the sharing of such photos.
"It is not enough to keep protesting the publishing of these photos…Users can simply report the pictures to Facebook as violent and harmful content and Facebook will block access to these photos and prevent uploading them and sharing them again… This is an international and well-known policy so users should help by reporting these pictures," he added.
"Social media users think they are invisible and anonymous on such networks, but they are not, and their acts can be as harmful as in the physical world," Sammour added, noting that publishing pictures of victims in accidents and crimes is increasing among social media users in Jordan.
Basim Tweissi, dean of the Jordan Media Institute, expressed the same sentiment.
"Publishing pictures of a crime scene is a crime," Tweissi said Saturday.
"It is unacceptable and unethical to share pictures of victims… This is a violation of their privacy and legal measures should be taken in this regard… It is not the first time that such behaviour is witnessed on social media," said Tweissi.
Related Articles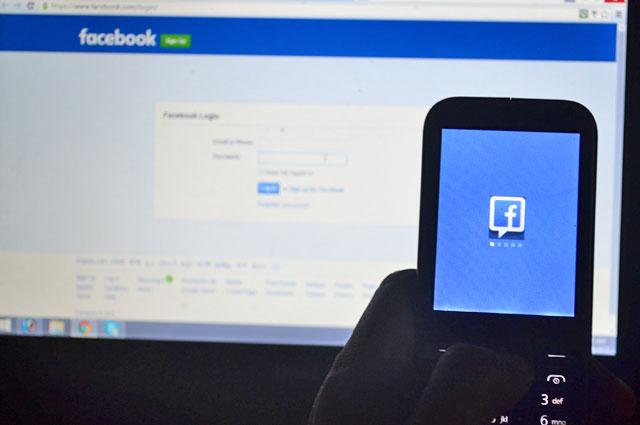 May 20,2016
AMMAN – Experts on Wednesday warned social media users in Jordan that online posts can sometimes bring unexpected consequences, including ge
Jan 21,2017
AMMAN — An online portal dedicated to monitoring the credibility of media, Akeed, published a report on Friday on social media reactions to
Dec 21,2016
AMMAN — As security forces were in the midst of operations to hunt down terrorists in Karak, around 140km south of the capital, social media
Newsletter
Get top stories and blog posts emailed to you each day.