You are here
Publication sector representatives denounce tax hike
By Sawsan Tabazah - Jan 23,2018 - Last updated at Jan 23,2018
AMMAN — The hike of sales tax on publications will negatively affect education and the publishing industry, including the publishing houses and newspapers, which are already suffering from a "continuous" decline, experts said.
Jordanian Publishers Union's (JPU) Chairman Fathi Al Biss said that the 10 per cent tax hike is threatening to kill the industry which has been struggling for years.
Biss told The Jordan Times on Tuesday that the industry has been suffering for years due to the public's "reluctance" towards reading and buying books, reliance on hacked e-books as well as the collapse of Arab markets due to regional turmoil, which Jordanian publishers used to rely on.
"Among Jordan's population — around 10 million — the youth aged between 15 and 29 years old represent 30 per cent, most of whom are students. They read few extracurricular books and rely on photocopied and hacked e-books under the pretext that original books are sold at high prices," Biss said, voicing his concern in case the new tax comes into effect.
Publications are among the items that used to be exempted from sales tax (zero and 4 per cent), a situation that has been changed to a unified rate of 10 per cent in the 2018 state budget, as part of the government's corrective measures aimed at generating JD540 million.
Biss called on the government to abolish the tax that would put more libraries and publishing houses at risk of closure.
Among the 750 licensed publishing houses, 371 have closed, leaving only 140 functioning, while only 218 of the 900 licensed libraries are still working, most being at risk of closure, he said.
Biss said that the 10 per cent tax hike would threaten the continuity of Amman International Book Fair, held annually by the JPU, as it would discourage local and international publishers to participate.
Meanwhile, Jordan Press Association President Rakan Saaydeh said that the tax hike would cause a financial regression of print-media institutions, which are facing a financial crisis and are already unable to meet their financial commitments.
"We are trying to collect data from dailies' chief-editors to understand the effect the tax hike would generate. We will be publishing the results within a week to communicate with officials and present our stand on the issue," Saaydeh added.
For his part, Jordanian Teachers Syndicate Ibrahim Shabaneh considered the tax a "contradiction" with the Ministry of Education's vision that encourages students to read through its initiatives and instructions.
Shabaneh said that the tax would create additional burdens on parents who buy educational courses for their children in order to improve their performance in certain subjects.
Fakher Daas, coordinator of the National Campaign for Defending Students' Rights (Thabahtoona) said that reading among Jordanians is already low and that such taxes would enhance the culture of not reading.
"Imposing such a tax hike questions the importance of educational and cultural development for the government," Daas added.
Related Articles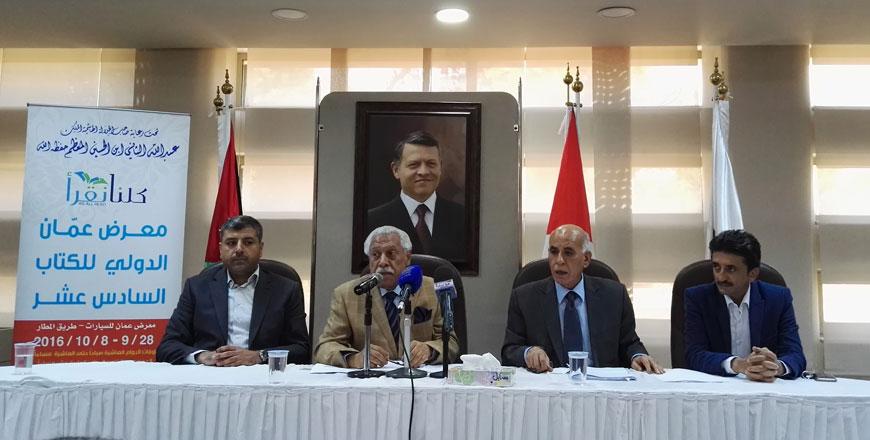 Sep 26,2016
AMMAN — Seminars, poetry readings, a musical performance, plays and "lots of books on all kinds of subjects" will be on offer at the 16th Am
Feb 21,2014
You browse the web several times a day, sometimes for hours, it's all understood. But do you still buy and read hard copy printed books or do you go for e-books? Or perhaps you opted for a combination of both, for the time being at least? Of course the word book is understood as novels, thrillers, classics, history books, romance, poetry and the like. Online news, blogs, reviews and otherwise precious reading material on the web don't count or qualify as books.
Sep 29,2016
AMMAN — Deputising for His Majesty King Abdullah, Culture Minister Nabih Shuqum on Wednesday night attended the inauguration of the 16th Amm
Newsletter
Get top stories and blog posts emailed to you each day.