You are here
QAIA maintains ranking as best airport in Middle East
By Mohammad Ghazal - Mar 01,2016 - Last updated at Mar 01,2016
The Queen Alia International Airport handled some 7 million passengers in 2015, according to the Airport International Group (Photo courtesy of QAIA)
AMMAN — The Queen Alia International Airport (QAIA) has been ranked the best airport in the Middle East in 2015, according to the 2015 Airport Service Quality (ASQ) Survey, an international airport passenger satisfaction benchmark programme.
This "great achievement" for Jordan is testament to the airport's success, as this is the second year in a row for the Kingdom to win this international recognition, Kjeld Binger, CEO of the Airport International Group, the Jordanian company responsible operating and expanding QAIA, said at a press conference on Tuesday.
QAIA came ahead in the region on the survey's "Best Airport by Region" category, followed by Abu Dhabi International Airport and Doha International Airport, which tied for second place.
Dubai International Airport, King Fahd International Airport in Saudi Arabia and Tel Aviv Airport came in third, according to the annual survey results posted on the website of the Airport Council International (ACI).
Based on the cumulative results of individual ASQ passenger satisfaction surveys, which are completed every month of the year, the 2015 survey revealed that QAIA once again registered "exceptional improvements" in all 34 key performance indicators across 18 elements.
In order to be eligible for an ASQ Award, QAIA strictly adhered to the ASQ Survey, submitting a representative sample of its flight schedule, destinations and passengers served.
In addition, ACI conducted regular on-ground audits, and passenger interviews to guarantee compliance with quality control procedures and to validate results, according to an AIG statement.
"The fact that we have been recognised once again by our passengers through such a prestigious global organisation is further testament to our consistent track record of achievements and of our dedicated efforts towards sustaining our standing as one of the top 20 airports, which serves 5 to 15 million passengers," Binger told reporters.
He added that Jordan continues to reaffirm its well-earned reputation as a safe hub for international investments and as a prime business environment, despite regional unrest.
The second expansion project for the airport is expected to be completed by September this year, Binger noted, which increased QAIA's capacity to 12 million passengers per year.
The airport handled some 7 million passengers in 2015, according to the CEO.
The ASQ Survey, launched in 2006, covers more than 300 airports across 80 countries.
Almost 600,000 passengers per year are interviewed prior to boarding their flight and asked to rate their satisfaction with the airport's services.
Related Articles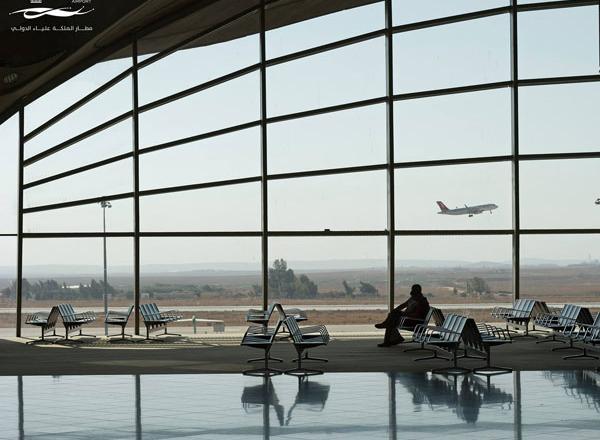 Mar 07,2017
AMMAN — The Queen Alia International Airport (QAIA) has been named the best airport of its size in the Middle East, and has tied for third p
Feb 24,2015
Airport International Group (AIG), the Jordanian company responsible for the rehabilitation, expansion and operation of Queen Alia International Airport (QAIA) , announced on Monday in a press statement that ...
Mar 06,2023
AMMAN — In recognition of its commitment to customer experience excellence, Queen Alia International Airport (QAIA) received the title of "B