You are here
Qourshah pleads not guilty to charges of harming ties with friendly state
By Laila Azzeh - Jul 21,2016 - Last updated at Jul 21,2016
AMMAN — Muslim preacher Amjad Qourshah on Wednesday pleaded not guilty to charges before the State Security Court (SSC) prosecutor, his lawyer said.
Qourshah was detained on June 13 reportedly over a video in which he criticised Jordan's participation in the war against Daesh.
The prosecutor had ordered the detention of the preacher on charges of harming Jordan's ties with a friendly state.
"Prosecutor Fawaz Otoum questioned Qourshah today, but all the questions were about another video in which he commented on a statement issued by the US embassy in Amman two years ago warning its nationals to stay away from malls due to a terror threat," lawyer Mahmoud Dqour told The Jordan Times.
He said Qourshah was accused of taking actions that would "put the security of the Kingdom at the risk of hostile acts".
"Qourshah pleaded not guilty to the charges and was taken back to jail waiting to be referred to the specialised court," Dqour noted, adding that the defence team will soon request the release of the scholar on bail.
"The video is an old one…Qourshah stressed that he did nothing that would harm the security of the Kingdom," said the lawyer.
The SSC has previously refused to grant bail to Qourshah, who is being held in solitary confinement, according to his Dqour.
Related Articles
Aug 10,2016
AMMAN — The State Security Court (SSC) on Wednesday refused to grant bail to Muslim scholar Amjad Qourshah for the second time, according to
Aug 09,2016
AMMAN – Amjad Qourshah's lawyer on Tuesday submitted a second petition for bail for the Muslim preacher to the State Security Court (SSC)."W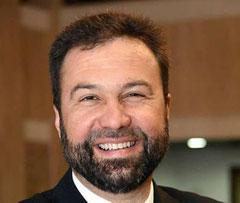 Sep 06,2016
AMMAN — The State Security Court (SSC) on Tuesday agreed to release Muslim scholar Amjad Qourshah on bail, according to his defence team.&nb
Newsletter
Get top stories and blog posts emailed to you each day.