You are here
Queen Rania joins young volunteers beautifying Amman
By JT - Jun 10,2014 - Last updated at Jun 10,2014
AMMAN — Her Majesty Queen Rania on Tuesday joined a group of young volunteers taking part in activities carried out at Al Mattal Citadel by two local initiatives: Ahel Al Balad and Art for All.
Ahel Al Balad, a non-political, community-based movement, aims to spread awareness and create positive change towards building safer and healthier communities in Jordan, according to a statement from Her Majesty's office.
While Ahel Al Balad's focus is to keep Amman clean through volunteer work, Art for All is a nonprofit project that aims to beautify local areas by bringing in artists from around the world to paint street wall art in underprivileged communities in order to enhance tourism and invigorate the economy.
At Al Mattal, Queen Rania spoke with founders of both initiatives — Luma Qadumi and Mohammad Asfour, co-founders of Ahel Balad, and Zaid Derbi, co-founder of Art for All, the statement said.
The Queen was briefed on the progress of projects that have been implemented so far and informed about future plans that the initiatives aspire to achieve.
Founders of both initiatives explained to the Queen that they encourage the participation of all Jordanians, helping to promote a culture of volunteerism and social activism as well as instilling a sense of ownership of one's neighbourhood which pushes them to keep it clean and beautiful.
During her tour of the area, Her Majesty stopped to talk to a number of young volunteers partaking in a clean-up campaign carried out by Ahel Al Balad. They told the Queen that the project helped create awareness in different neighbourhoods about the importance of cleanliness, increased the number of volunteers, and created an understanding among members of the community about the deficiencies that cause a serious littering problem in the country.
To date, Ahel Al Balad has organised seven clean-up campaigns at the Citadel, Rainbow Street, Bader, downtown Amman, Al Bayader and Al Jubeiha.
The initiative has also launched the "Natheefeh Baahelha" campaign, which aims to promote positive behaviour towards combating littering in the country.
The Queen then checked on murals created by Art for All around the Citadel, and stopped by one of the latest murals being painted by a number of volunteers.
Derbi, who co-founded Art for All with Peter Claesson from Spain, explained that the initiative invites artists from all over the world to participate in transforming areas, beautifying them with colour and art.
He added that local community members can also participate in the painting of murals which could lead to the discovery of new local talents.
Besides the Amman Project, which started in November 2013 and saw the completion of eight murals, Art for All has been successfully implemented in Ecuador, Honduras and Seville.
Related Articles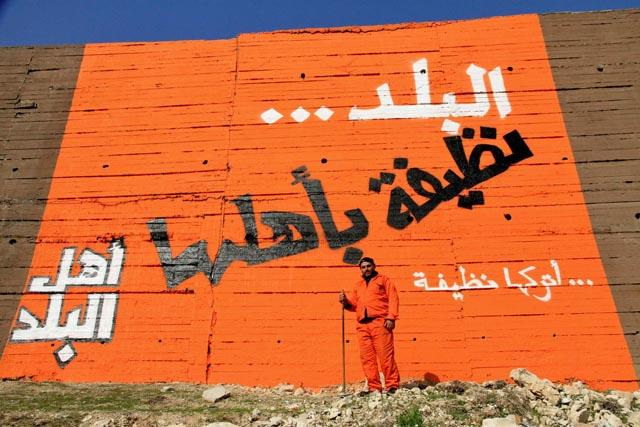 Jan 20,2014
A new campaign was launched recently with the aim of bringing together all voluntary initiatives in the Kingdom to better serve society and the country.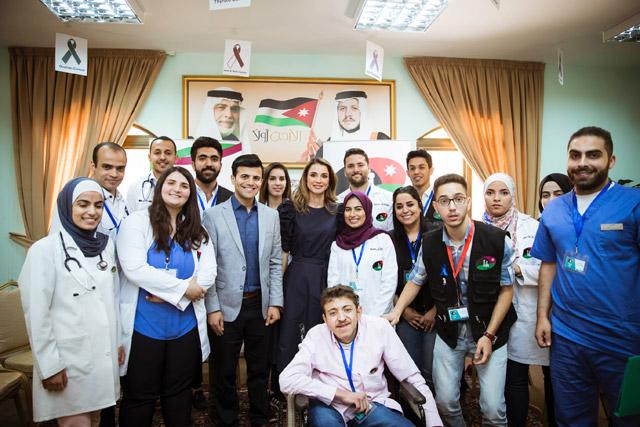 May 29,2017
AMMAN — Her Majesty Queen Rania joined the Doctors of Jordan's free medical open day at Zai in Balqa Governorate on Monday to discuss the gr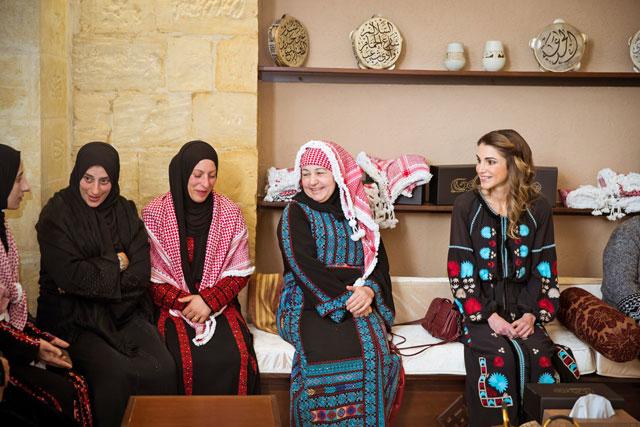 Feb 06,2017
AMMAN — Her Majesty Queen Rania on Monday visited some of Salt's heritage and tourism initiatives, dropping by Beit Aziz's bed and breakfast
Newsletter
Get top stories and blog posts emailed to you each day.