You are here
Queen visits King Baudouin Foundation in Brussels
By JT - May 19,2016 - Last updated at May 19,2016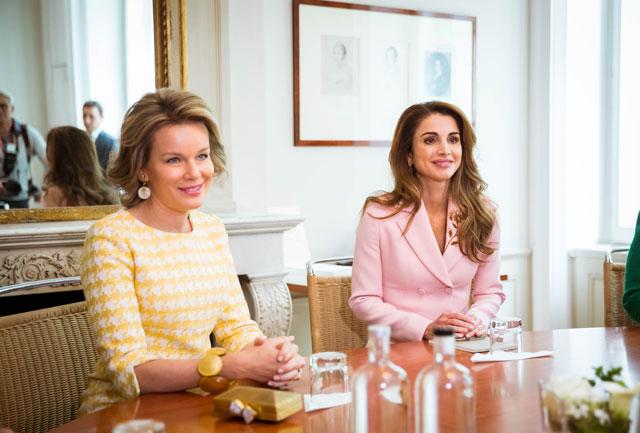 Her Majesty Queen Rania and Queen Mathilde of Belgium during their visit to the King Baudouin Foundation in Brussels on Wednesday (Photo courtesy of Royal Court)
AMMAN – Her Majesty Queen Rania visited the King Baudouin Foundation in Brussels on Wednesday, while accompanying His Majesty King Abdullah on a state visit to Belgium focused on strengthening ties between the two countries.
Belgium's Queen Mathilde, honorary president of the King Baudouin Foundation, joined Queen Rania while visiting the charity organisation, according to a statement from Her Majesty's office.
Geared towards improving living conditions and advocating for social justice, the foundation has tailored programmes for facilitating the integration of migrants in Belgium.
King Baudouin Foundation CEO Luc Tayard de Borms, the director of the "Boost" Project Francoise Pissart, and members of the foundation's management briefed Her Majesty on their project's strategies and milestones since its founding in 2011 as a four-year coaching programme for gifted youth from disadvantaged socio-economic backgrounds.
The initiative has focused on enhancing the skills and reinforcing the personal, social and educational development of young people from immigrant families in order to help them succeed at academic levels and in their professional lives in Belgium, according to the statement.
Her Majesty also met with the project's beneficiaries who shared their stories and aspirations with the Queen, said the statement.
Established in 1976, the King Baudouin Foundation provides support to more than 1,700 organisations and individuals each year, and is active across Europe and internationally.
The Belgian government has granted citizenship to over 1.3 million migrants since 2000. With around 25 per cent of its population from non-Belgian origin, the kingdom has developed many policies and initiatives to ensure the smooth transition of migrants, asylum seekers and refugees into Belgian society and life.
Related Articles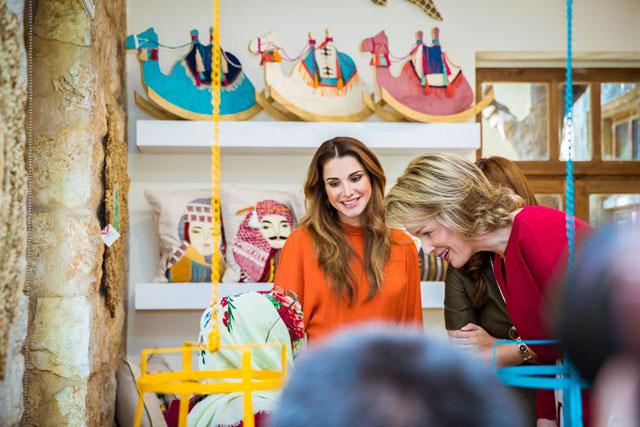 Oct 25,2016
AMMAN — Her Majesty Queen Rania on Tuesday joined Queen Mathilde of Belgium on a tour of the Jordan River Foundation's (JRF) showroom in Amm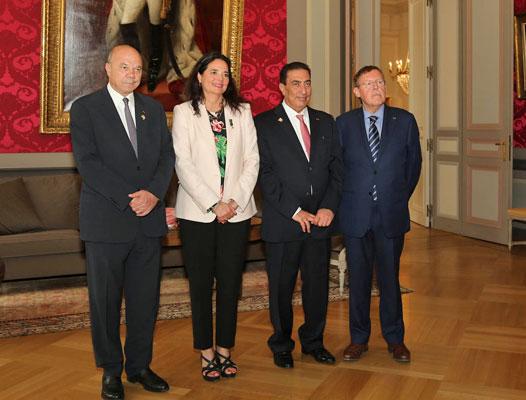 May 19,2016
AMMAN – Senate President Faisal Al Fayez and Lower House Speaker Atef Tarawneh on Thursday met with their Belgian counterparts over parliame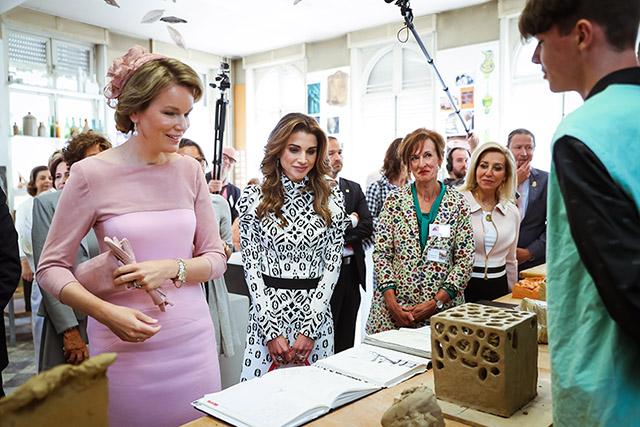 May 20,2016
AMMAN – Her Majesty Queen Rania on Thursday visited the Technical Institute of the Holy Family on Thursday, while accompanying His
Newsletter
Get top stories and blog posts emailed to you each day.