You are here
Rased report highlights concerns over IEC decisions on electoral process
By Dana Al Emam - Aug 09,2017 - Last updated at Aug 09,2017
The August 15 municipal and local elections are organised by the Independent Election Commission, in coordination with various partners and security bodies (Petra photo)
AMMAN — While a recent watchdog report denounced the "inefficiency" of using sports halls as voting centres for the upcoming local elections, the Independent Election Commission (IEC) described it as a cost-cutting option in areas with low voter turnout.
The Rased report, carried on Monday by the Jordan New Agency, Petra, indicated that one of the sports halls in Amman is expected to receive some 47,000 voters, a case that will result in "crowdedness" at the sole entrance of the hall, and could possibly discourage some voters from voting.
In an interview with The Jordan Times on Wednesday, IEC President Khaled Kalaldeh highlighted that sports halls are used for election purposes internationally, noting that trying this option for the first time in Jordan has raised some concerns among observers.
Each of the 19 sports halls to be used in the elections will include three ballot boxes designed to accommodate 20,000 to 40,000 voters, under the supervision of 15 employees in total, he said.
On the other hand, each voting centre at public schools has four rooms, each of which contains only one ballot box supervised by seven employees. A single ballot box at school accommodates nearly 10,000 voters.
"Using sports halls in areas with voter turnout that does not exceed 25 per cent of all eligible voters will cut cost almost by half, yet it will not compromise a smooth flow of voters," Kalaldeh said, adding that this "new" experience is subject to evaluation.
Another point raised by the Rased report is the IEC's "delay" in consulting the Law Interpretation Bureau regarding the executive regulations that previously obligated citizens to vote for at least one woman for the membership of municipal and local councils, as the bureau now said that the candidates' gender is up to the voter's choice.
This interpretation will reduce invalid ballot papers and enhance the quality of representation, according to Kalaldeh.
Meanwhile, some of the women candidates who won by acclamation have claimed that the IEC's regulations that selected them for council membership have at the same time prevented them from competing for mayorship.
Challenging this view, Kalaldeh said that winners with the highest vote count are entitled to mayorship.
Prior to the report, observers have also criticised their inability to attend meetings of special committees, which consist of independent accountants and university professors that audit the results of the voting centres.
Kalaldeh said that none of the 16 observing bodies has ever attended those technical meetings for any of the previous elections, noting that the sensitivity of dealing with numbers entails keeping this "sensitive" work out of any possible "unintentional disturbances".
"The committee does not do a secret job… the vote count of each polling station will already be announced on a paper at the door," he underlined.
Responding to a question on candidates' financing violations, Kalaldeh said the IEC has so far received two complaints that were referred to concerned authorities, which have inspected the cases and found no evidence.
"Black money incidents in the local elections are either based on impressions or are real but cannot be proved," he noted, acknowledging that this challenge is much greater in parliamentary elections.
Related Articles
Jul 31,2017
AMMAN — The Independent Election Commission (IEC) will not carry out local elections in 21 councils across the country, as candidates have w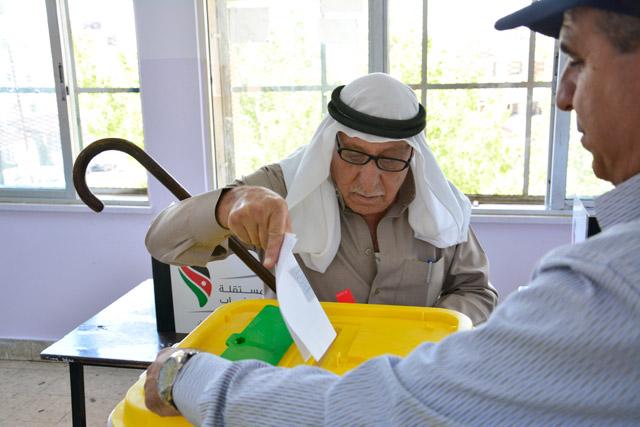 Aug 16,2017
AMMAN — Voting for the decentralisation and municipal elections concluded late Tuesday night with a 31.7 per cent voter turnout rate of some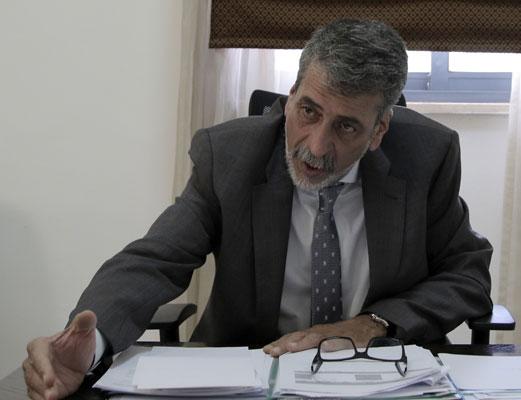 Jun 15,2016
AMMAN – Chief Commissioner of the Independent Elections Commission (IEC) Khaled Kalaldeh on Monday said the electoral oversight body is prep