You are here
Region's water sector facing 'brain drain' — expert
Fourth Arab Water Week to be held at Dead Sea next week
By Hana Namrouqa - Mar 13,2017 - Last updated at Mar 13,2017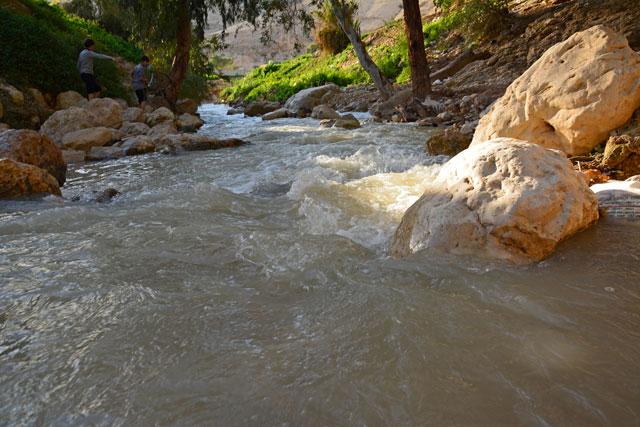 The challenge of managing water utilities in 'fragile environments' in the Arab region will be the focus of the fourth Arab Water Week, according to the Arab Countries Water Utilities Association (Photo by Amjad Ghsoun)
AMMAN — Instability in some Arab countries has driven trained and qualified people out of the water sector, causing a deficiency in the management of water utilities, an expert on water-demand management said on Monday.
Besides water scarcity and limited financial resources, water utilities in Arab countries are now facing the new challenge of a brain drain, according to Khaldoun Khashman, secretary general of the Arab Countries Water Utilities Association (ACWUA).
Even if water and financial resources were available, managing water utilities in the absence of skilled and qualified people is a challenge, Khashman told reporters at a press conference to announce the fourth Arab Water Week, which will be held at the Dead Sea next week.
"It is time for donors to think of the future of water utilities management in Arab countries witnessing conflicts," he said, proposing programmes to train and qualify skilled immigrants in the management of water utilities.
The challenge of managing water utilities in "fragile environments" in the Arab region will be the focus of the fourth Arab Water Week, Khashman noted.
Some 500 experts from the water sector, representing governments, regional and international organisations, private water and wastewater companies, universities and scientific research institutions, are expected to take part in the event between March 19 and 21, while three training programmes will be held in Amman between March 22 and 23.
Important agreements in the water sector will be signed on the sidelines of the event, according to organisers, who said that the water week will also discuss empowering women leaders in the water sector.
ACWUA held the first Arab Water Week in 2011. Founded in April 2007, the association aims at serving as a regional platform for the exchange of knowledge and best practices amongst member experts and professionals, as well as developing resources, facilitating training programmes, and advocating for professional certification to enable member utility staff to perform their duties in a professional, reliable and cost-effective manner, according to its website.
Related Articles
Jan 04,2015
The regional water situation necessitates cooperation among Arab states and joint projects that tackle water shortage, especially in light of climate change and the falling per capita share, a water-demand management expert said on Sunday.
Mar 19,2017
DEAD SEA — Arab and international banks and funds are urged to steer their financial support towards water and wastewater projects tailored
Sep 07,2015
AMMAN — Developing capacities in the fields of water and sanitation at the regional level is key to boosting cooperation in combating shared
Newsletter
Get top stories and blog posts emailed to you each day.