You are here
Regional workshop sheds focus on women's needs for public transport
By Batool Ghaith - Jun 07,2022 - Last updated at Jun 07,2022
Speakers during the World Bank's regional workshop on Improved Gender-Responsive Public Transport for All in the Mashreq in Amman on Tuesday (Photo courtesy of World Bank)
AMMAN — Considering women's needs for public transportation benefits not just women, but also all their families and society members, said Claudine Roukoz, president of the National Commission for Lebanese Women, during Tuesday's launch of the World Bank's regional workshop on Improved Gender-Responsive Public Transport for All in the Mashreq.
Roukoz encouraged decision makers to consider women's needs to help improve their economic participation. "Women are more affected by crises and they are more vulnerable to negative outcomes, therefore we need to attend to their needs," she said.
The workshop brought together representatives from the public sector, private sector, academia and civil society organisations from Iraq, Lebanon and Jordan. It discussed the findings and recommendations of the Jordan, Lebanon, and Iraq public transport diagnostics, with a particular focus on gender considerations in public transport.
The workshop also highlighted the main challenges related to public transport in the three countries and the opportunities to enhance the public transport systems in each of them, building on international experiences.
Roukoz noted that it is uncommon for women to use public transport to commute at night due to the lack of safety, which reduces job opportunities.
Lina Shbeeb, former minister of transport and adviser to the Amman BRT committee, indicated Jordanian public transport services are "disorganised and scattered".
"Many women need to walk for at least 15 minutes to reach the closest public transport service, which is why we need better spatial and temporal coverage," Shbeeb said, also noting the high costs of transport.
Shbeeb highlighted the importance of women working in the transport sector, as well as raising awareness of creating a safer environment for women in public transport.
Salma Nims, secretary general of Jordan National Commission for Women, said that Jordan has worked and has been working on many important initiatives to improve public transport, which "must be built on and to continue working on them".
Nims highlighted the need for public transport in remote and rural areas, especially for working women, such as farmers. "Our solutions must be inclusive," she added.
Zikra Jawad, from the Department of Women Empowerment in the General Secretariat of the Council of Ministers in Iraq, also indicated that ministries should cooperate and work together to ensure easy transportation for rural women who want to get education or work.
"We need to help rural women and transport them from where they live to their university or their job by providing a safe environment through the ministry of education, labour, transport and more," she added.
Jawad also emphasised the need to make public transport accessible for people with disabilities, which is a challenge Iraq currently faces.
According to a presentation during the event, Jordan, Lebanon and Iraq share similar challenges regarding public transport, as it is "insufficient, inaccessible, has high costs and much more".
In Jordan and Lebanon, 50 per cent of people are one hour away from university, which leaves 40 per cent of people with no access to education using public transportation.
In Jordan, 42 per cent of people have access to public transportation within 30 minutes of a hospital, according to the presentation.
Enrique Penalosa, the former mayor of Bogota, Colombia, who attended the event via Zoom, indicated that "the way cities are made determines our happiness, quality of life and competitiveness".
Penalosa noted that tourism is a pedestrian activity, "if we want more tourism, we need more sidewalks and space for walking".
Related Articles
Nov 07,2021
AMMAN — Women's economic participation in Jordan continues to rank low internationally, thus the government should exert more efforts to boo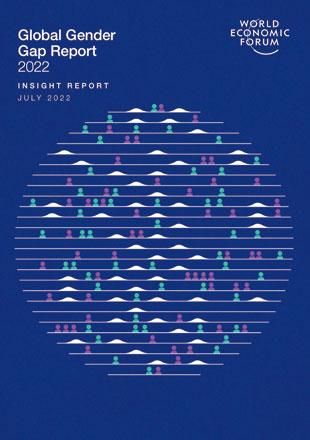 Jul 24,2022
AMMAN — Jordan ranks 145th out of 146 countries with regard to women's participation in the labour force, according to the Global Gender Gap
Mar 12,2015
Only 13 per cent of Jordanians use public transport, while in other countries the percentage ranges between 60 and 70, according to a local business owner.