You are here
Relocating US embassy to Jerusalem a red line — Jordan
Momani says move would inflame Arab, Muslim sentiments across world
By JT - Jan 05,2017 - Last updated at Jan 05,2017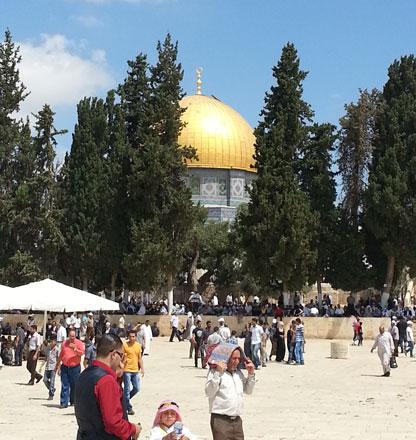 Jordan has been spearheading efforts to protect Jerusalem's Arab-Islamic identity in the face of Judaisation policies (File photo)
AMMAN — Jordan has warned of "catastrophic" repercussions if President-elect Donald Trump makes good on a campaign promise to move the US embassy in Israel to occupied Jerusalem.
Minister of State for Media Affairs and Government Spokesperson Mohammad Momani told The Associated Press on Thursday that such a move could affect relations between the US and regional allies, including Jordan, the agency reported.
Momani said an embassy move would be a "red line" for Jordan and would "inflame the Islamic and Arab streets".
His Majesty King Abdullah is the Custodian of the Holy Shrines in East Jerusalem, which Israel occupied in 1967 and annexed in a move not recognised by the international community. The Palestinians seek to establish their capital in East Jerusalem.
The future of the city would be central to any renewed Israeli-Palestinian peace talks.
Most countries, including the United States, maintain embassies in Tel Aviv.
Three Republican senators on Tuesday unveiled legislation that would recognise Jerusalem as Israel's official capital and move the US embassy to that city from Tel Aviv.
Republican senators Ted Cruz (Texas), Dean Heller (Nevada) and Marco Rubio (Florida) introduced the "Jerusalem Embassy and Recognition Act" shortly after being sworn in to the new 115th Congress, reports said.
"Jerusalem is the eternal capital of the Jewish state of Israel, and that's where America's embassy belongs," Rubio said in a statement. "It's time for Congress and the president-Elect to eliminate the loophole that has allowed presidents in both parties to ignore US law (enacted in 1995) and delay our embassy's rightful relocation to Jerusalem for over two decades."
The move means that a unified Jerusalem will be recognised by Washington as the capital of Israel.
Jordan has been fighting for preserving the Arab-Islamic identity of Jerusalem in the face of consistent Israeli practices aiming to Judaise the city and empty it of its indigenous Arab population.
Amman has spearheaded efforts that culminated in a series of UNESCO resolutions confirming the Arab character of the city.
Also on Thursday, Momani told an EU delegation that the Palestinian cause tops the Kingdom's priorities in all international platforms and that resolving it "will be a crucial step towards achieving peace and ensuring justice for Palestinians", while not finding a solution to the cause will only feed extremism, he added, as quoted by the Jordan News Agency, Petra.
Related Articles
Jan 17,2018
OCCUPIED JERUSALEM — Prime Minister Benjamin Netanyahu said Wednesday he believed the US embassy in Israel could be moved from Tel Aviv to J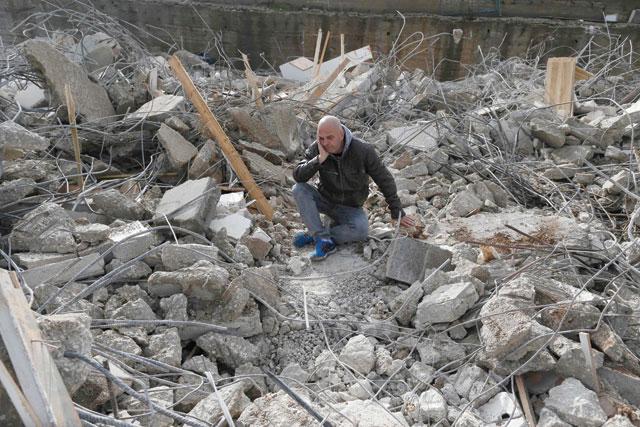 Jan 07,2017
BEIT SAHOUR, Palestinian Territories — Palestinian President Mahmoud Abbas on Friday warned US President-elect Donald Trump that moving the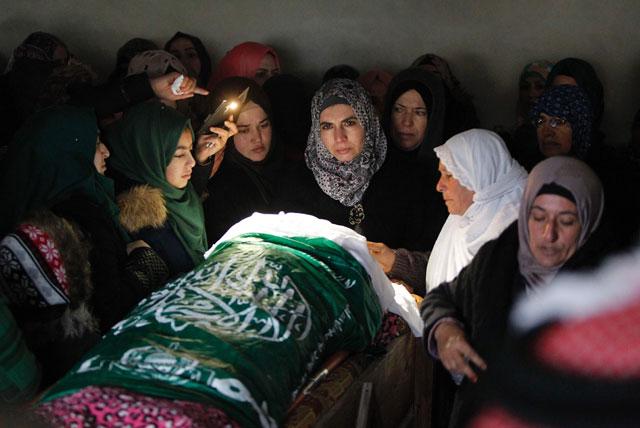 Jan 29,2017
OCCUPIED JERUSALEM — Prime Minister Benjamin Netanyahu voiced support on Sunday for moving the US embassy to occupied Jerusalem but mentione
Newsletter
Get top stories and blog posts emailed to you each day.