You are here
In response to refugee crisis, Taiwan NGO to open branch in Jordan
By By Pei-yu Lin - Sep 23,2017 - Last updated at Sep 23,2017
Eight young Taiwanese volunteers came to Jordan in August with TFCF to conduct cultural performances and handicraft teaching for children in the refugee camps of Azraq and Zaatari (Photo courtesy TFCF)
TAIPEI — Taiwan Fund for Children and Families (TFCF), an international non-governmental organisation, has decided to establish its next branch in Jordan.
TFCF dedicates itself to award needy children and their families with welfare and benefits in Taiwan and worldwide, according to its website.
CEO of TFCF Betty Su-chiou Ho made the announcement during a press conference held in Taipei on Friday.
TFCF, which started its sponsorship programme abroad in 2004 and helped 68,972 children in 34 countries, sent its coordinator to Jordan in April to evaluate the possibility of providing long-term aid to refugee children in the Kingdom with the assistance of Taiwan ministry of foreign affairs.
After five-month professional evaluation, in coordination with the Jordan River Foundation and the Jordanian government, TFCF decided to establish its new branch in Amman recently, the fund said.
As part of the evaluation, TFCF organised eight Taiwanese young volunteers to conduct Taiwanese cultural performances and handicraft teaching for children in refugee camps of Azraq and Zaatari in August.
The two-week volunteer activity not only let Taiwanese young people know more about the Kingdom and the serious refugee issue that Jordan is facing, but TFCF also "gained first-hand information about the refugee children's need and response in Jordan", according to the fund.
"According to our experience, once the TFCF Board of Directors pass this case [which is expected by the end of this month], we'll send our people to Jordan immediately," Su-chiou Ho told The Jordan Times.
The Jordan branch office will be established by the end of this year, and will start its formal operation in 2018, she added.
Initially, TFCF plans to provide financial support to 1,500 refugee children in Jordan through donations from Taiwan, the fund said.
"If all the aspects [our human resources and the local law, etc] are stable, we will gradually raise the number from 500 to 1,000 children annually," Director of International Development Division of TFCF Max-Lin said.
"The [TFCF] Jordan Plan will be our first step in response to Syrian refugee crisis," Su-chiou Ho concluded.
Related Articles
Feb 06,2017
AMMAN — STUF United Fund and World Taiwanese Chambers of Commerce are working to donate 30,000 winter jackets to refugee children under 12 y
Aug 28,2017
TAIPEI, Taiwan — A Jordanian team consisting of 17 athletes and five officials arrived in Taiwan two weeks ago to participate in the 29th Su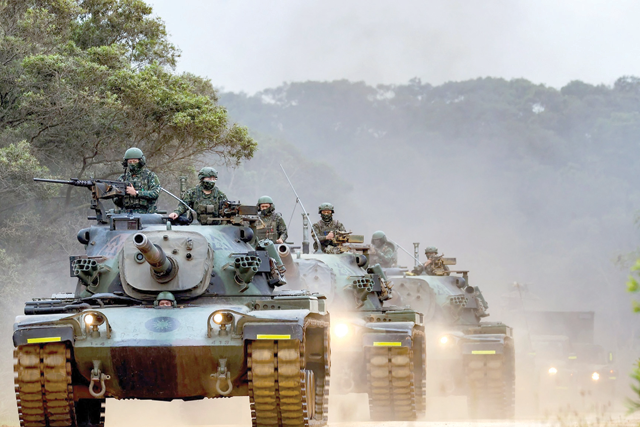 Apr 10,2023
PINGTAN, China — China declared it had "successfully completed" three days of war games around Taiwan on Monday, after it deployed dozens of