You are here
Rose-red city of Petra wraps up 2019 with record-breaking 1,135,300 visitors
By JT - Jan 06,2020 - Last updated at Jan 06,2020
Petra ended 2019 with a record number of 1,135,300 visitors of all nationalities, according to the Petra Development and Tourism Region Authority (Photo by Amjad Ghsoun)
AMMAN — During 2019, Petra witnessed unprecedented trourist activity, ending the year with a record number of 1,135,300 visitors of all nationalities, an increase of 37 per cent compared with 2018.
Statistics issued by the Petra Development and Tourism Region Authority (PDTRA) indicate that the number of foreign visitors amounted to roughly 1,000,553, marking an increase in the number of foreigners by 49 per cent. The number of Jordanian and Arab visitors totalled 129,144 and visitors on student trips reached 5,603, president of the authority Suleiman Farajat told the Jordan News Agency, Petra, on Sunday.
December saw 92,530 visitors, Farajat said, marking an improvement of 32 per cent compared with December 2018, which witnessed 70,318 visitors.
Statistics indicated that November 2019 was "the best month in the history of Petra tourism", as the number of visitors of all nationalities to the city reached 152,576, Farajat said.
He stressed that the authority is "constantly working" to develop tourism services in order to encourage sustainable development.
He added that about JD11 million was spent during the past two years on infrastructure, noting that PDTRA was able to settle all previous debts, which amounted to JD10 million.
Financial claims resulting from funding bids are self-paid from the authority's revenues, a step which will directly contribute to achieving comprehensive sustainable development in the city, according to the president.
PDTRA launched the Integrated Archaeological Reserve Management Plan at the end of 2019, which coincided with the city's reception of one million tourists, he said.
The authority is committed to implementing the plan in cooperation with stakeholders and the local community and to strengthening site protection measures in a way that protects future generations, Farajat added.
Related Articles
Mar 13,2023
AMMAN — A total of 180,388 tourists visited Petra in January and February, the Chairman of the Board of Commissioners of the Petra Dev
Sep 04,2022
AMMAN — The number of visitors to the ancient city of Petra saw an increase of 153 per cent in August, compared with August of 2021, the Pet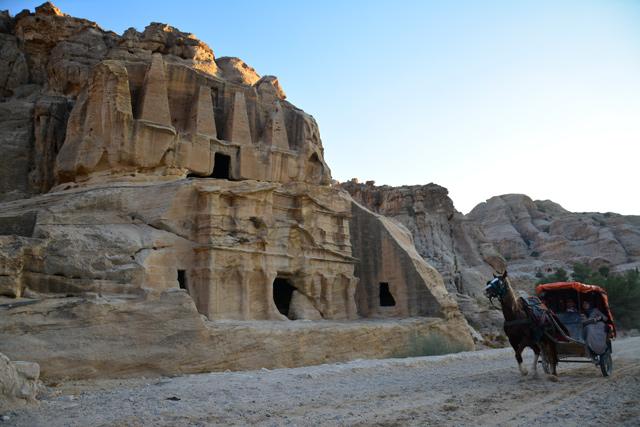 May 01,2019
AMMAN – A total of 138,110 people visited Petra during April of this year, the highest number ever in the history of the ancient city as a t