You are here
Slumping oil prices save Jordan millions, 'but not for long'
By Omar Obeidat - Oct 29,2014 - Last updated at Oct 29,2014
AMMAN – Energy poor Jordan could see an economic boost from declining oil prices, even if the slide continues for the short term only, experts say.
The decline of more than 20 per cent in international oil prices since June — with Brent crude falling to around $87 per barrel Wednesday — would help the Kingdom to cut its ballooning oil bill and reduce the losses of the state-owned electricity company, the analysts told The Jordan Times Wednesday.
Jordan imports around 97 per cent of its oil consumption, and its energy bill reached over JD3 billion (around $4.2 billion) in the first eight months of this year, according to official figures, which showed that oil imports rose by nearly 20 per cent over the same period last year.
They described the low prices of oil as a "break" for Jordan to review its energy strategy, urging policy makers to put more efforts into diversifying energy resources and to speed up readying the infrastructure for importing liquefied natural gas.
"A short-term or a long-term fall in oil prices would for sure have economic gains for the Kingdom," said economic analyst Zayyan Zawaneh, who added the current prices would somehow help bridge the deficit in the state budget this year in addition to boosting key sectors such as industries and transport as well as households.
In case oil prices continue to decline or at least remain stable at around $85 per barrel there would be a direct positive impact on the budget performance, said Zawaneh, indicating, however, that budget planners should prepare next year's budget according to "a safe analysis" of global oil prices by building it on $100 per barrel even if prices fall to $60 a barrel.
The decline would help the National Electric Power Company (NEPCO), which was hit hard by the halt of gas supplies from Egypt, cut its losses, Zawaneh noted.
Energy expert Malek Kabariti said energy has always been Jordan's biggest challenge, adding economic gains by the drop in oil prices could remain for a short period as prices are forecast to pick up again to around $90 a barrel.
"Current prices of oil are much lower than what they are supposed to be," said Kabariti, a former minister of energy and mineral resources.
The expert agreed with Zawaneh that the recent decline in oil prices could help NEPCO reduce its losses, which he said are projected to reach JD4.5 billion by the end of this year as the company has been relying on fuel to generate power.
However, he urged decision makers to focus on securing Jordan's energy needs from other resources such as solar and wind power in addition to readying the Aqaba terminal for liquefied gas as soon as possible.
Kabariti also advised that the government adopt a similar subsidy regime to the mechanism currently used to deliver direct cash support for low-income households in compensation for removing fuel subsidies instead of supporting the tariffs of households that consume less than 600-kilowatt (kW) a month.
Another leading energy expert, Ahmad Hiasat, said fuel is used for 90 per cent of power generation in Jordan, adding a 20 per cent drop in oil prices means a 20 per cent drop in electricity production costs.
Hiasat, a former chairman of the Jordan Electricity Regulatory Commission, said the drop in oil prices would reduce power generation cost by at least JD500 million a year, explaining that the current cost of electricity generation was around 180 fils per kW, while current prices would cut it down to 140 fils per kW.
Average power tariffs to households with less than 600kW is around 33 fils per kW, according to the former energy official.
Central bank chief
On Tuesday, Governor of the Central Bank of Jordan Ziad Fariz said a continued drop in oil prices would ease fiscal pressure on Jordan, adding that if oil drops by 20 per cent it would make savings of around JD800 million from the JD4 billion annual cost of energy.
Fariz made the remarks at the Reuters Middle East Investment Summit.
"It will reduce the budget deficit and growth is helped by recovery in several sectors as we try to stimulate the private sector as a means for growth," he was quoted as saying by Reuters.
Is it only a short-term slide?
The experts said it would be hard to predict whether prices would recover in the near future, adding that political factors weigh more than economic performance in determining the future of the oil prices in the global market.
"Oil prices have always been politicised and this time it is more than ever," said Zawaneh, who attributed the sharp drop in oil prices over the past weeks to what he termed as cold war tactics against Russia and Iran.
Americans and Europeans are punishing Russia for its stance regarding Syria and Ukraine, he said, expecting the dispute with Russia to remain for a long time.
Supply and demand as well as a slowdown in global economies are factors in determining the prices of oil, but politics is weightier in this equation, according to Kabariti.
He predicted oil to recover in a matter of months, a probability that was echoed by Hiasat.
"Political issues in the region and the world are having their toll on oil prices but the decline will not last for a year," he added.
The remarks of Hiasat and Kabariti were challenged by Zawaneh who said oil prices are likely to continue sliding in the long term.
He cited the Tuesday's speech by the Kuwaiti emir when he urged lawmakers to "stop squandering resources" and diversify revenues.
Over 90 per cent of Kuwait's economy is based on oil revenues, and the emir's request to control spending is an indicator that oil prices would continue to fall, Zawaneh explained.
Related Articles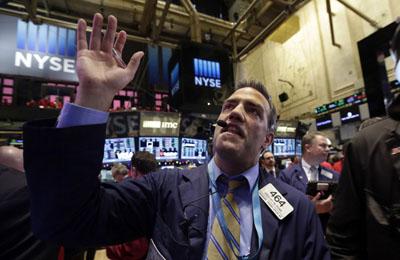 Dec 14,2014
The continuing slide in oil prices may force budget planners to change key assumptions in next year's government spending bill, which is currently under debate at the Lower House Finance Committee.
Dec 14,2015
AMMAN – Crashing oil prices to levels last seen during the global financial crisis are likely to have a good, bad and even ugly impact on Jo
Nov 16,2014
Government revenues in Kuwait dropped 4.4 per cent in the first half of the fiscal year due to sliding oil prices, but the energy-rich emirate still reported a healthy provisional surplus.
Newsletter
Get top stories and blog posts emailed to you each day.