You are here
Survey kicks off to determine immunity to COVID-19
By JT - Jul 16,2020 - Last updated at Jul 16,2020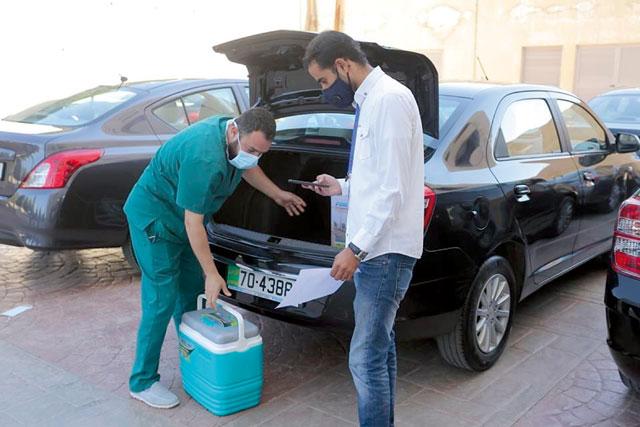 The Ministry of Health, in cooperation with World Health Organisation, on Wednesday launched a national survey to determine the level of social immunity to the coronavirus (Photo courtesy of WHO)
AMMAN — The Ministry of Health, in cooperation with World Health Organisation (WHO), on Wednesday launched a national survey to determine the level of social immunity to the coronavirus in the Kingdom.
During the launch ceremony, Ammar Shurafa, the ministry's secretary general, said that the study is one of the pilot projects aimed at collecting blood samples from the citizens through visiting their homes to examine their exposure to the virus, and test the level of their coronavirus immunity.
The "first-of-its-kind" study in the region will be conducted by health cadres from the Department of Communicable Diseases, supported by the WHO, the official said.
He also added that the survey will be carried out in parallel with the campaigns of the epidemiological investigation teams that conduct random tests to assess the risk factors for the coronavirus infection.
The survey also include community antibody testing to determine if the tested person had a past infection with the virus that causes COVID-19, as well as to identify asymptomatic cases, he added.
Hadeel Saeh, the director of the ministry's communicable diseases department, said that 12 field teams, including 60 trained workers, will take part in the month-long survey.
Each team is consisted of an epidemiologist, public health technician, laboratory technician and an employee to collect data, she said.
The official noted that the survey aims to collect 4,000 to 5,000 samples from the northern, central and southern regions.
Newsletter
Get top stories and blog posts emailed to you each day.