You are here
Tawjihi pass rate stands at 63.1% — Education minister
Ministry of Education grants Tawjihi certificates to families of 6 students who passed away
By JT - Aug 18,2022 - Last updated at Aug 18,2022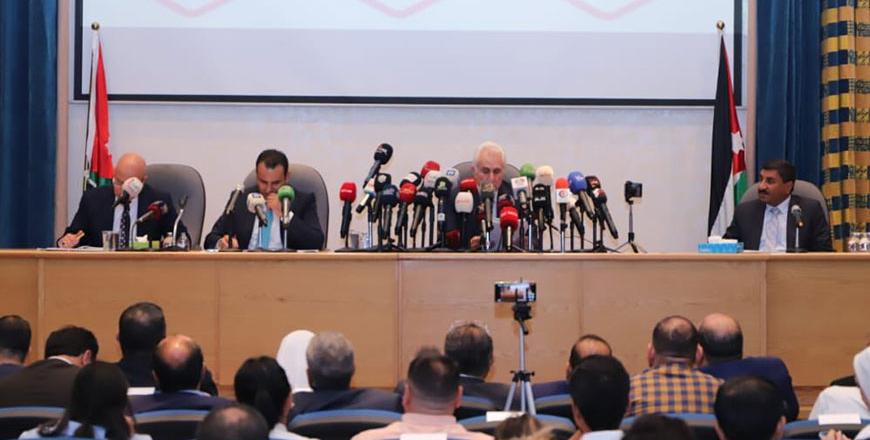 Education Minister Wajih Owais announces Tawjihi results during a press conference on Thursday (Petra photo)
AMMAN — The overall pass rate of the 2022 General Secondary Education Certificate Examination (Tawjihi) was 63.1 per cent, Education Minister Wajih Owais announced on Thursday.
During a press conference at the ministry's Queen Rania Al Abdullah Educational Technology Centre, Owais said that the pass rate in the academic comprehensive branch reached 63 per cent, noting that a total of 67,351 students passed the exam, the Jordan News Agency, Petra, reported.
The scientific stream recorded a pass rate of 73.9 per cent. The literary stream had a pass rate of 53.9 per cent, while the pass rate in the vocational streams stood at 51.4 per cent, Owais noted.
As for private-study students, the minister said that the pass rate reached 67.5 per cent in the academic branch and 52.6 per cent in the vocational branch.
Regarding the top achievers, the minister said that the top achiever in the scientific stream was Leen Al Momani, who scored a 99.9 per cent, while the top achiever in the literary stream was Leen Hussein, who scored a 99.7 per cent.
No student got full marks, the ministry said, as it has lowered the number of objective questions, including multiple-choice questions, and has increased the number of written essay questions, according to Petra.
He also announced that the ministry decided to honour six students who passed away during the exams period, and give their parents the Tawjihi certificate.
Nawaf Ajarmeh, secretary general at the Education Ministry, said that the ministry will hold a session for students who failed to sit for exams by the end of December.
To monitor festivities for the occasion, the Public Security Directorate, in cooperation with the Central Traffic Department, took security and traffic-related measures to protect both lives and property, ensuring smooth celebrations after the Tawjihi results were announced.
Related Articles
Jul 25,2016
AMMAN — Public schools made a strong showing in the General Secondary Education Certificate Examination's (Tawjihi) summer session, with sev
Aug 03,2014
Forty per cent of students who sat for the Tawjihi (General Secondary Certificate Examination) summer session passed, compared with a pass ratio of 56.3 per cent registered last year.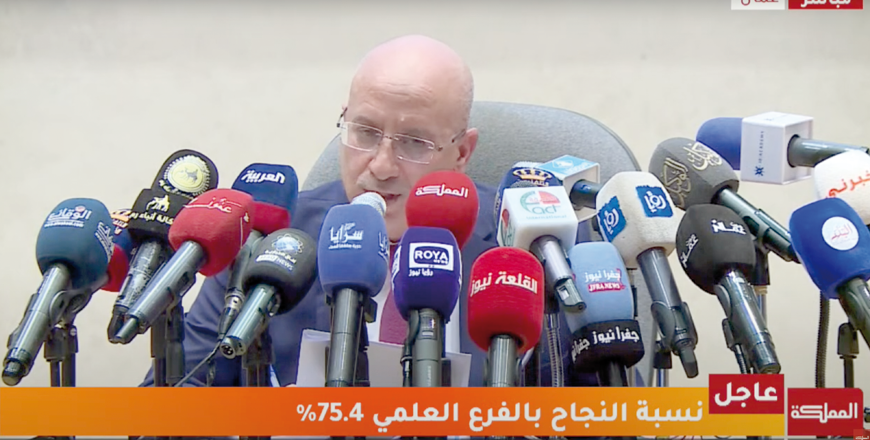 Aug 17,2023
AMMAN — The overall pass rate of the 2023 General Secondary Education Certificate Examination (Tawjihi) was 63.4 per cent, the Ministry of E