You are here
TRC looking into telcos' plans to charge for Internet calls
By Mohammad Ghazal - May 12,2016 - Last updated at May 12,2016
AMMAN — The Telecommunications Regulatory Commission (TRC) said Thursday it was looking into news circulating on several media outlets that local telcos have plans for new procedures that require users to subscribe to use Voice over Internet Protocol (VoIP) services such as Skype and Viber.
"We are currently coordinating and discussing the issue with the concerned companies in line with the legal guidelines governing telecom services… The TRC will announce these measures as soon as possible," the commission said in a statement in response to questions by The Jordan Times.
An expert in the telecom sector said several ads were recently published by telecom companies stating that there is a need for subscriptions and documentations as of end of May and early June for users to be able to use VoIP services.
VoIP enables people to use the Internet as the transmission medium for voice calls. It is used in applications such as Viber, Skype and WhatsApp.
"Telecom companies are generally in favour of imposing charges on the use of these services as they negatively affect their revenues, with many users making international calls instead of using traditional voice calls," the expert, who asked not to be named, told The Jordan Times.
"There are many ways and apps that can enable users to bypass any block on these services. This is not realistic. This is a global controversial issue. In the Gulf, some countries blocked such services and others imposed some fees, while in Europe for example these services are not blocked or charged," he said.
"In Mexico for example, a decision was taken to impose charges on the use of these apps, but after masses took to the streets in protest, it was cancelled the next day."
The expert added that the rise in smartphone ownership and Internet penetration in Jordan increased the usage of these apps.
By the end of 2015, there were 13.7 million mobile subscriptions in the Kingdom, in addition to 7.9 million Internet users, according to the TRC.
Related Articles
May 16,2016
AMMAN — No charges will be imposed in Jordan on the use of Voice over Internet Protocol (VoIP) services such as Skype and Viber, the Telecom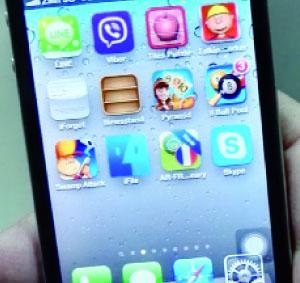 Dec 29,2015
AMMAN — Regulations governing Voice over Internet Protocol (VoIP) services are expected to be issued soon, according to the Telecommunicatio
Jan 23,2017
AMMAN — With the government still looking into which measure to adopt to increase revenues from the telecom sector, one option is imposing f
Newsletter
Get top stories and blog posts emailed to you each day.