You are here
Two human skulls dating back to Neolithic period unearthed in Jerash
By Dana Al Emam - Aug 15,2015 - Last updated at Aug 15,2015
This photo shared by University of Jordan President Ekhleif Tarawneh on Facebook shows skulls dating back to the Neolithic period unearthed recently in Jerash by a team of students and archaeologists from UJ (Photo courtesy of UJ)
AMMAN — An archaeological excavation team from the University of Jordan (UJ) has recently unearthed two human skulls that date back to the Neolithic period (7500-5500 BC) at a site in Jerash, the head of the excavation site said Saturday.
The importance of the discovery lies in the rarity of the skulls, as archaeologists estimate that a maximum of 12 sites across the world contain similar human remains, according to Maysoon Nahar, the dean of the university's archaeology and tourism faculty.
Nahar, who led the excavations, told The Jordan Times that the skulls discovered at the Tal Abu Sowan site near the Roman ruins, are thought to belong to a male and a female who enjoyed "high social status" due to their contributions to regulating agricultural activities and family-ownership of land.
The burial technique and direction indicate their significance, she said, explaining that the skulls faced the west towards Jericho, one of the oldest agricultural cities in history.
Furthermore, one of the two skulls had a shell in the place of the eye, which also symbolises social significance.
Nahar said the excavation team carried the findings to the laboratory without cleaning the pieces of soil as the process requires "special attention", expecting the privately owned land where the excavation took place to be purchased by the government and turned into a tourist site to add further depth to the Roman sites in Jerash, some 48km north of Amman.
"The Tal Abu Sowan and Ein Ghazal sites are what we call mega-sites as they were inhabited by central communities that were surrounded by smaller ones," she told The Jordan Times over phone.
The excavation project is part of UJ's field school programme for 2014-2015, which includes six supervisors, 32 bachelor's degree students as well as some master's students.
"The discovery is of great importance to the students and an opportunity for them to get job opportunities once they graduate," Nahar said, adding that in the field programme, students of archaeology at UJ learn to detect, follow and connect clues by studying the location.
The project was implemented with the support of the Department of Antiquities as well as the Ministry of Tourism, according to Nahar.
UJ President Ekhlief Tarawneh announced the news of the discovery on his Facebook page, adding that a similar discovery took place in Ein Ghazal in the 1980s.
Related Articles
Apr 21,2016
AMMAN — Some of the oldest sites recorded in human history are located in the Jordan Valley, as they witness the unbroken link of human sett
May 12,2016
AMMAN — Archaeological excavations in Jerash implemented by a French-German mission, in cooperation with the Department of Antiquities (DoA)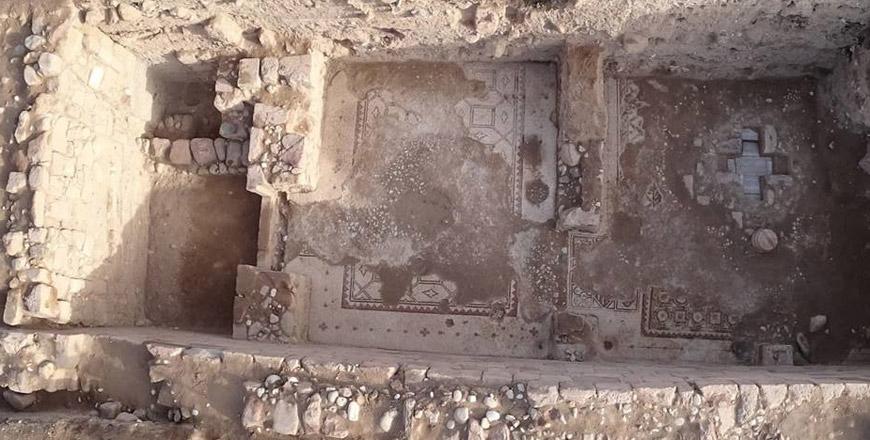 Jul 03,2017
AMMAN — Modern Ghor Safi, located at the southeastern end of the Dead Sea near the lowest point on earth, has been populated for over 12,000
Newsletter
Get top stories and blog posts emailed to you each day.