You are here
UN Women Jordan wraps up 'successful' first phase of HeForShe campaign
By Ana V. Ibáñez Prieto - Sep 14,2017 - Last updated at Sep 14,2017
The first phase of the HeForShe campaign started with a group of 10 student volunteers who were trained by the UN in gender equality and women empowerment (Photo courtesy of Laith Abu Taleb/ HeforShe Jordan)
AMMAN — The country office of UN Women in Jordan has wrapped up the first phase of the global HeForShe campaign for the promotion of gender equality, with a total of 10,000 new commitments, project coordinator Laith Abu Taleb told The Jordan Times in an interview on Wednesday.
Abu Taleb noted that Jordan has positioned itself as the Arab country with the largest participation in the HeForShe campaign, which provides "a targeted platform where a global audience can engage and become agents of change for the achievement of gender equality".
The closing ceremony will be held on October 11, marking the commencement of the second phase of the campaign.
"We want to take the opportunity in the ceremony to thank all of our volunteers and recognise their efforts", said Abu Taleb, noting that "our culture made it difficult to work towards gender equality and many challenges had to be faced".
Marta Garbarino, UN Coordinator and Civil Society Affairs Specialist at UN Women, told The Jordan Times that the first phase started out with a group of 10 student volunteers who were trained by the UN in gender equality and women empowerment, enabling them to later organise smaller campaigns to spread knowledge and engage more people in the movement.
A total of 25 campaigns and two trainings were organised in both public and applied universities, focusing on raising awareness about gender equality among Jordanian youth.
The project was centred around six main categories including work, education, health, gender-based violence, politics and gender identity.
The first phase of the campaign concluded with a five-day training in partnership with YPeer Jordan and All Community for Developmental Coaching, where 18 volunteers were trained in topics such as reproductive health, self-discovery, violence against women, stigma and discrimination — which are expected to be covered in the second phase of HeForShe.
In the midst of the preparations for the closing of the first phase, Abu Taleb reflects on the challenges he faced when he started volunteering. "Some volunteers came to me saying 'Laith, we would like to take part in those projects, but we can't because we are women and society is not very accepting'. So I decided to sign up for HeForShe to break down the stereotypes and give everyone equal opportunities," he recalled.
Abu Taleb became the coordinator of HeForShe in Jordan and started building a six-month strategy that led to the concluding phase, with the aim of solving the problem he encountered in his early volunteering days.
Nowadays, many others share his vision. Eid Jobaihy, a 23 year old student in Amman, said that he took part in the movement because he believes that "humans should be treated as humans only, regardless of religion, race or inclination".
But HeForShe is also a path to empowerment for members like Aisha Salman, who says that HeForShe made her believe she is the one responsible to decide what her roles are in the community.
"Now, we are planning to reach another 10,000 commitments during the second phase, where we will address the private sector and equal opportunity at work," Abu Taleb concluded.
Related Articles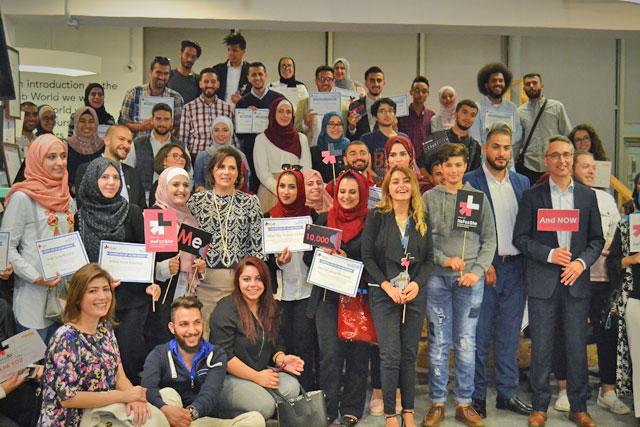 Oct 12,2017
AMMAN — The country office of UN Women in Jordan on Wednesday launched the second phase of the HeForShe campaign for gender equality, which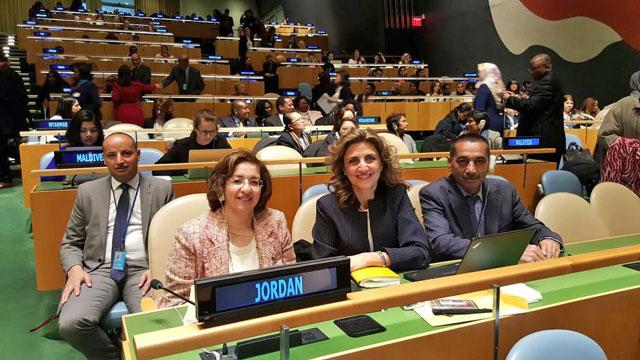 Mar 15,2016
AMMAN — Women empowerment means strength and power, and sustainable development entails effecting balanced changes in the economic, social a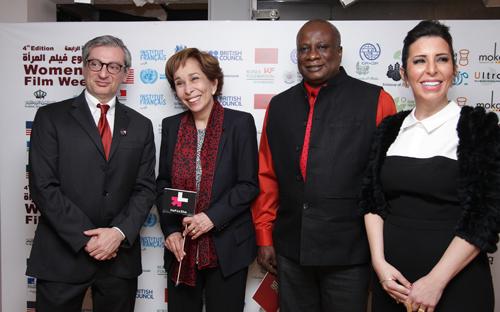 Mar 09,2016
AMMAN — The fourth Women's Film Week opened on Tuesday, offering a "unique opportunity for the Jordanian public to see and reflect on women'
Newsletter
Get top stories and blog posts emailed to you each day.