You are here
Visitors required to abide by hunting regulations — RSCN
By Dana Al Emam - Mar 21,2016 - Last updated at Mar 21,2016
AMMAN — The Kingdom's visitors are required to abide by regulations governing wildlife and hunting activities, Royal Society for the Conservation of Nature (RSCN) Director General Yehya Khaled said Monday.
Although few Jordanians take up hunting with rifles as a hobby, this culture is more widespread in other countries in the region, mainly Gulf Arab countries, and involves other techniques, such as hunting using eagles, he said.
Khaled explained in a phone interview with The Jordan Times that in Saudi Arabia alone there are some 10,000 individuals who keep eagles and use them to hunt various types of birds, a costly practice for many Jordanians.
Commenting on the seizing of 14 eagles found with Arab nationals during the past two weeks and the recent shooting down of a dozen Rhim gazelles, he said both guests and Jordanians are required to abide by regulations, especially during the hunting season in spring and autumn.
The conservationist added that officials at the RSCN and the ministries of interior and agriculture have recently agreed to intensify security checks at border points at Mudawara and Omari crossings, as well as the airports to ban the entry of eagles.
The RSCN and the Rangers also cooperate to apprehend violators and receive relevant complaints.
Related Articles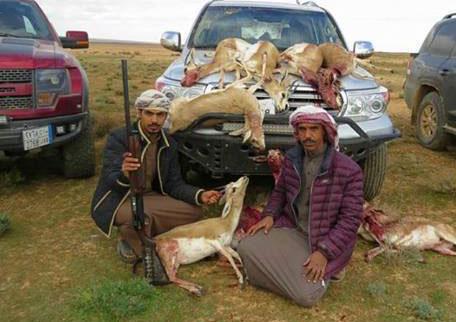 Jan 20,2016
AMMAN — Authorities are investigating a group of poachers who allegedly shot down about a dozen of the Rhim gazelle, an internationally enda
Feb 27,2017
AMMAN — Saudi oil company ARAMCO has selected the Royal Society for the Conservation of Nature (RSCN) to establish a nature reserve in Al Ru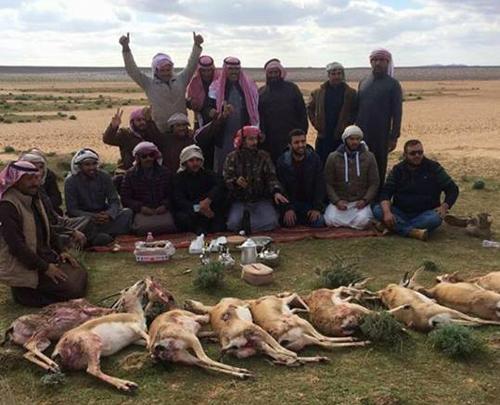 Jan 19,2016
AMMAN — Social media users reacted with anger to pictures shared on social networking sites on Tuesday that showed a large number of g
Newsletter
Get top stories and blog posts emailed to you each day.