You are here
Voter turnout stands at 16% by 2pm in local polls
By Dana Al Emam - Aug 15,2017 - Last updated at Aug 15,2017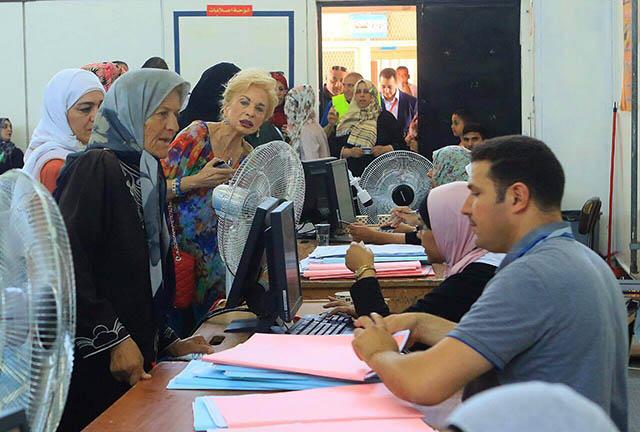 Jordanians take part in the local elections at a polling centre in Amman on Tuesday (Photo by Osama Aqarbeh)
AMMAN —Voter turnout exceeded 16 per cent by 2:00pm, as some 690,000 voters casted their votes, the Independent Election Commission's (IEC) President Khaled Kalaldeh said on Tuesday.
This turnout rate is less than half the turnout rate in previous elections, he noted.
Commenting on the crowdedness of some voting centres, he said voters in some areas across the country usually head to voting centres to cast their votes in groups, a matter that creates some sort of pressure on the facility.
Meanwhile, he said the IEC has received complaints on cases of open voting in the southern parts of the country, whereby a voter casts their vote verbally at the voting station, claiming they are illiterate.
He said at a briefing to reporters that the commission stopped this violation and issued warnings to heads of electoral committees who accepted the ptractice.
Responding to a comment on children participating in candidates' promotional campaigns, he said the IEC did not receive complaints on this as a form of child labour, while he expected the case to be underage relatives of candidates assisting them one way or another.
Electing governorate councils is a new level of engaging citizens in the decision making process, as members of the governorate councils will replace assigned consultative councils for local executive councils, he noted.
Some 4.1 million Jordanians are eligible to cast their votes at the local and municipal elections on Tuesday to elect mayors, members of municipal councils as well as the governorate councils, which will be elected for the first time under the Decentralisation Law.
Article 6 of the law stipulates that the Cabinet will appoint as members of the governorate council, upon a recommendation by the interior minister, no more than 15 per cent of the number of elected members, provided that one- third of this percentage is allocated to women, who also enjoy a 10 per cent quota of the elected members.
Voting for the local twin elections started across the country at 7:00am and will continue until 7:00pm.
The IEC has the jurisdiction to extend voting deadline up to two hours if needed, the IEC's Spokesperson Jihad Momani said earlier today, adding that all those within the walls of voting centres have the right to cast their votes even until midnight.
Related Articles
Aug 15,2017
AMMAN — Around 125,000 Jordanian voters headed to voting centres to cast their votes by 9:00am. The highest voter turnout was registere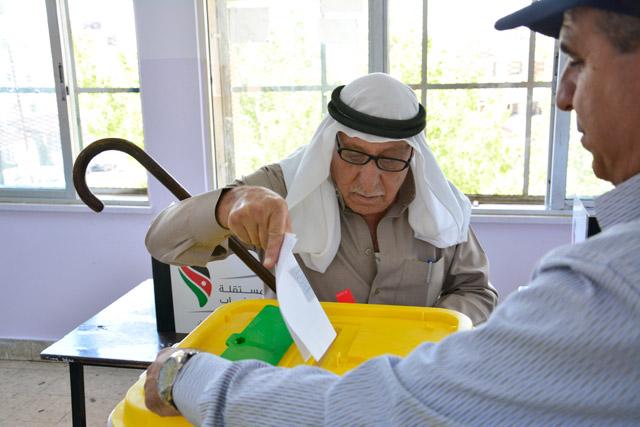 Aug 16,2017
AMMAN — Voting for the decentralisation and municipal elections concluded late Tuesday night with a 31.7 per cent voter turnout rate of some
Mar 22,2022
AMMAN — Voter turnout rates nationwide in the elections of governorate councils, municipalities and the Greater Amman Municipality (GAM)&nbs