You are here
Wildfires destroyed 1,800 trees in Dibbeen reserve so far — conservationist
By Hana Namrouqa - Aug 27,2014 - Last updated at Aug 27,2014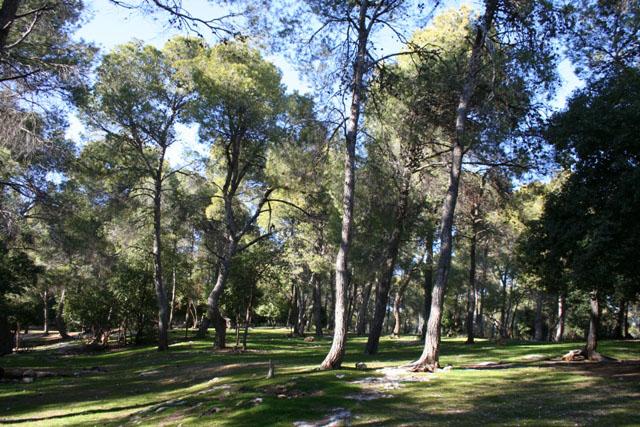 AMMAN — Dibbeen Forest Reserve is witnessing more wildfires this season, with over 1,500 trees destroyed since the start of spring, according to a conservationist.
Four "major" and 20 "minor" wildfires occurred in the reserve so far this year, resulting in the destruction of scores of dunums of forest trees, Dibbeen Forest Reserve Director Bashir Ayasrah said on Wednesday.
"Since spring, a total of 1,800 forest trees on 140 dunums in the reserve were destroyed in only four wildfires," Ayasrah told The Jordan Times.
The season of wild fires in the reserve started early this year, he said, noting that the first major wildfire occurred in April, while the season for wildfires usually starts in June.
"The forest bed is still covered with so many dry, broken branches, which fell in last December's snowstorm. The branches are turning what could be easily managed fires into major ones," Ayasrah underscored.
Over 20,000 trees were uprooted and hundreds of thousands of branches broken in December last year during the heaviest snowstorm to hit the country in over a decade. Figures indicate that one-third of the Kingdom's forests were damaged.
The Dibbeen reserve, located in Jerash Governorate, 48 kilometres north of Amman, witnessed the highest volume of damage amongst the country's forests, as more than 12,237 forest trees were uprooted while the number of trees with broken branches was estimated at hundreds of thousands.
Ayasrah said the removal of broken branches and uprooted trees was "late".
"Authorities started removing the trees and branches when summer was already here."
The Dibbeen Forest Reserve was established in 2004 with the aim of protecting Aleppo pines, particularly as Dibbeen is the driest part of the world in which Aleppo pines naturally grow, with an average rainfall of around 400 millimetres per year, according to the RSCN.
The Dibbeen forest is home to at least 17 threatened species, including the Persian squirrel, in addition to over a quarter of the butterfly species that exist in the Kingdom. It extends over 8.5 square kilometres of mountainous topography, rich with pine and oak trees.
Related Articles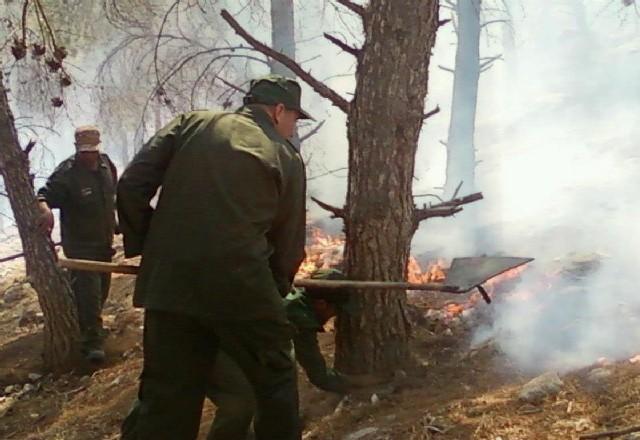 May 04,2014
Wildfires are expected to increase this summer as forest grounds remain covered with broken branches caused by last December's snowstorm, conservationists warned on Sunday.
Feb 12,2014
Two months after the strongest snowstorm in over a decade hit the country, conservationists announced on Wednesday that one-third of the Kingdom's forests were damaged, warning that the worst is yet to come.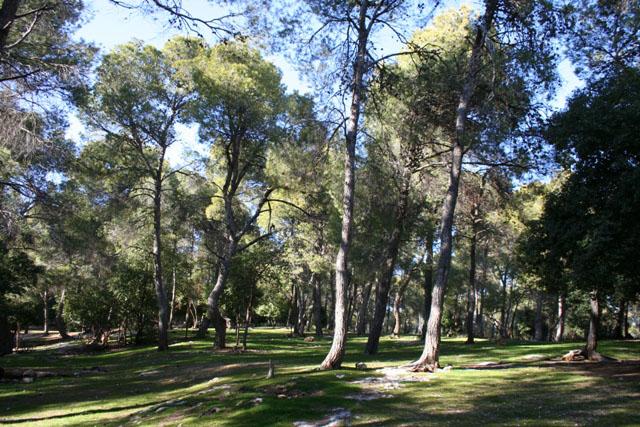 May 20,2014
Forty dunums of trees in the Dibbeen Forest Reserve were destroyed in a wildfire on Monday, the reserve's director, Bashir Ayasrah, said on Tuesday.
Newsletter
Get top stories and blog posts emailed to you each day.