You are here
Women's entrepreneurship good for economy, society, businesswomen say
By Mohammad Ghazal - Nov 05,2016 - Last updated at Nov 05,2016
AMMAN — Empowering women to start their own business helps alleviate poverty, ensures a better education for children and furthers economic growth, businesswomen and entrepreneurs said on Saturday.
To that end, state institutions, NGOs and businesswomen themselves need to collaborate and ensure an environment that makes it easy for women to start businesses and receive the needed training, they said during an event marking Women's Entrepreneurship Day (WED) in Amman as part of similar celebrations of the day across the world.
"Women who have their businesses better educate their children and provide for their families. Women entrepreneurs make better societies and help alleviate poverty," Wendy Diamond, WED founder and president, said at the event in the presence of some 100 businesswomen and entrepreneurs.
"Women entrepreneurs play a very important role in the development of societies," she said, calling for more investment in their capabilities.
Stressing the need for collaboration and peer-to-peer support among businesswomen and women entrepreneurs, Sara Al Ayed, WED MENA ambassador, called for the economic empowerment of women.
"There is a need to help women entrepreneurs…We should not wait for donations or charity to empower women… Businesswomen and women entrepreneurs should take the initiative," Ayed said.
WED Jordan Ambassador Fida Taher said increasing women's participation in the economy is key to supporting entrepreneurship among them.
"We need to engage women in the labour market first and then to support them... to own their businesses," Taher added.
Participants in the event called for regulating the work of entrepreneurs to avoid any overlap or copycat ideas.
They said enhancing women's access to credit is also key to boosting entrepreneurship among them.
WED, the world's "largest entrepreneurial and financial empowerment initiative", recently appointed seven ambassadors to oversee and coordinate regional activities in over 144 countries.
WED is dedicated to celebrating, supporting and empowering women worldwide, according to its stakeholders.
It encourages 4 billion women worldwide to pursue their entrepreneurial dreams, with the goal of bringing hope to alleviating poverty.
Related Articles
May 22,2016
AMMAN — Members of the Middle East and North Africa Businesswomen's Network (MENA BWN) announced several developmental initiatives on Saturd
Jun 11,2017
AMMAN — Elevate Social Businesses ("Elevate"), in partnership with the King Abdullah II Fund for Development (KAFD), has announced its suppo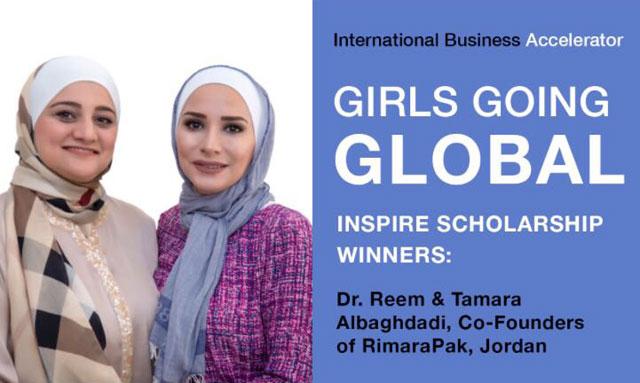 May 27,2018
AMMAN — Jordanian sisters and businesswomen Tamara and Reem Al Baghdadi say they believe that women must be empowered in order to break the
Newsletter
Get top stories and blog posts emailed to you each day.