You are here
Fighting in northwest Syria causes 200,000 displacements — UN
By AFP - Jan 17,2018 - Last updated at Jan 17,2018
A Syrian child walks past the debris of destroyed buildings in the northern Syrian city of Raqqa, on January 11 (AFP photo)
BEIRUT — Escalating violence in northwest Syria has caused more than 200,000 displacements since mid-December, the United Nations said on Tuesday, warning that medical facilities in the area were struggling to cope.
Russian-backed Syrian troops launched an offensive in late 2017 against extremists and allied groups in Idlib, the last province in the country still fully outside the government's control.
The assault has seen tens of thousands flee, with many displaced multiple times.
In a new situation report published Tuesday, the UN's humanitarian coordination branch (OCHA) said it had recorded 212,140 instances of displacement between December 15 and January 16.
The largest displacement — 58,338 people — was to the village of Dana in Idlib province, but other waves of civilians fled to areas in the adjacent provinces of Aleppo and Hama.
In a first, OCHA said, around 6,700 families fled rebel-held areas of Hama province to nearby government-controlled territory.
Idlib and slivers of the neighbouring provinces are now hosting more than 1.1 million internally displaced Syrians, according to the UN.
As hostilities between Syrian troops and anti-regime forces escalate, OCHA said it had received reports of several health clinics in the area being rendered out of service in bombardment.
Other facilities, it warned, were "running low" on medical supplies.
"Facilities are strained due to the increasing caseload because of the recent displacement," the situation report said.
"The low winter temperatures and the lack of shelter is exacerbating the health situation of the IDPs [internally displaced people] causing winter-related illnesses."
More than 340,000 people are estimated to have been killed in the Syrian war, which began in 2011 as the regime brutally crushed anti-government protests.
up
17 users have voted, including you.
Related Articles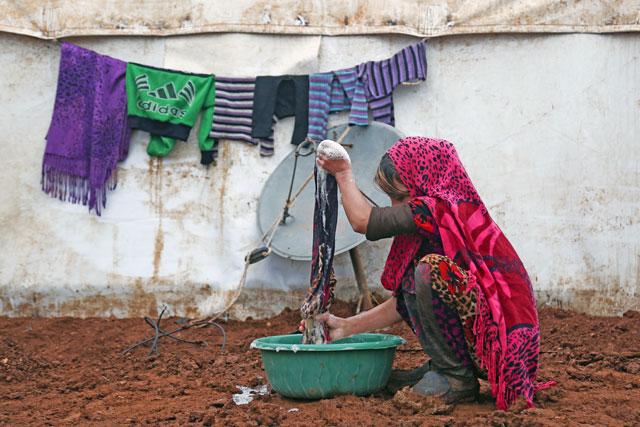 Jan 07,2018
BEIRUT — Syria's army and its allies pressed further into the country's largest remaining rebel stronghold on Sunday, capturing a town and s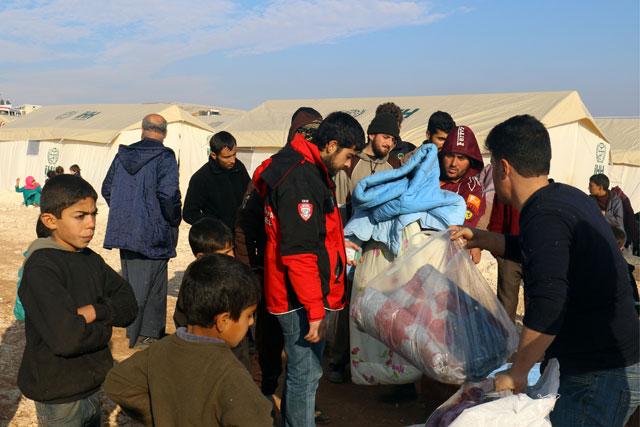 Jan 03,2017
BEIRUT — The day he left the Damascus suburb of Daraya, Mohamad Abu Ammar took a photo in the graveyard to remember relatives he would be le
Mar 28,2015
Al Qaeda's Syrian affiliate and its allies seized on Saturday the city of Idlib, only the second provincial capital to be lost by the regime in more than four years of war.
Newsletter
Get top stories and blog posts emailed to you each day.