You are here
Iraq Kurds launch offensive east of Mosul
By AFP - May 29,2016 - Last updated at May 29,2016
Smoke billows on the frontline as Iraqi Kurdish peshmerga forces hold a position near Hasan Sham village, some 45 kilometres east of the city of Mosul, during an operation aimed at retaking areas from the Daesh terror group on Sunday (AFP photo)
ERBIL — Iraq's Kurdish peshmerga forces on Sunday launched an offensive to retake areas east of Mosul, the Daesh terror group's main hub in the country, a statement said.
The "peshmerga-led ground offensive, backed by international coalition warplanes" started before dawn, the Kurdistan Region Security Council (KRSC) said.
It said the operation involved around 5,500 peshmerga and was aimed at retaking several villages from the Daesh near Khazir, east of Mosul.
"This is one of the many shaping operations expected to increase pressure on ISIL [Daesh] in and around Mosul in preparation for an eventual assault on the city," the KRSC said.
Ten hours into the operation, a KRSC update said three villages had been fully retaken.
It also said that five suicide car bombs were destroyed by peshmerga forces and coalition air strikes.
AFP reporters on the frontline saw what appeared to be US-led coalition military advisers working with the peshmerga.
Some of them told reporters in English that taking pictures and footage of their presence was banned and asked that anything already recorded be deleted from cameras.
It was not clear what their nationality was, although one was seen with a large US flag.
The US-led coalition has thousands of forces deployed across the country on an "advise and assist" mission meant to help Iraqi forces battling Daesh without directly engaging in combat operations.
Many have been deployed on the northern front with the Kurdish forces leading operations around Mosul, but they usually keep a very low profile.
The US military reported that coalition aircraft had carried out 12 strikes against Daesh targets near Mosul on Saturday alone, an above average number for a single area on a single day.
The coalition's definition of a strike allows for a number of separate targets to be hit in one strike, and a statement listed a large number of destroyed targets in Saturday's raids.
Besides taking out top Daesh leaders, degrading the group's infrastructure and preventing attacks, one of the primary roles of coalition air support has been to pave the way for ground operations by Iraqi forces.
The fresh push against the extremist organisation comes a week after Iraqi forces launched an operation against Fallujah, Daesh's only other major urban hub in Iraq.
Related Articles
May 30,2016
ERBIL — Iraq's Kurdish peshmerga forces wrapped up an operation east of the Daesh terror group's northern hub of Mosul Monday after recaptur
Aug 14,2016
WARDAK, Iraq — Kurdish peshmerga forces launched a fresh attack on Daesh militants early on Sunday as part of a campaign to capture Mosul, t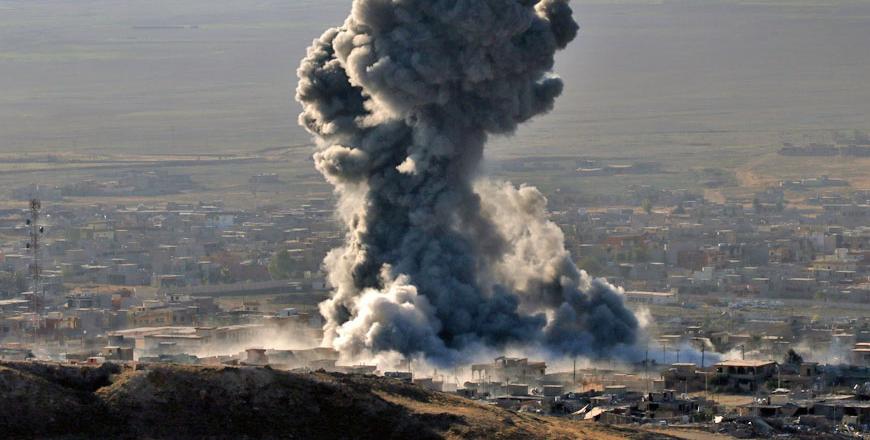 Nov 12,2015
MOUNT Sinjar, Iraq — Iraqi Kurdish forces backed by US-led strikes blocked a key Daesh supply line to Syria Thursday as they fought to retak
Newsletter
Get top stories and blog posts emailed to you each day.