You are here
Iraqi forces say they recaptured ancient city of Nimrud
UNESCO welcomes news, offers assessment of site after sabotage
By AFP - Nov 13,2016 - Last updated at Nov 14,2016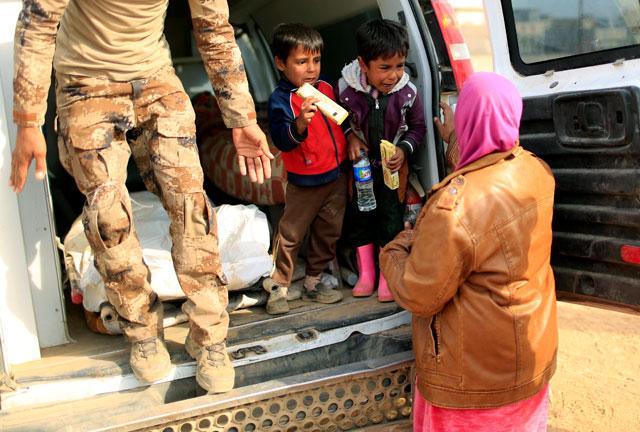 Displaced Iraqi boys cry after their father was killed by a mortar launched by Daesh militants at Samah neighbourhood during a fight between the militants and the Iraqi Counter Terrorism Service in Mosul, Iraq, on Sunday (Reuters photo)
MOSUL, Iraq — Iraqi forces said on Sunday they had recaptured the site of an ancient Assyrian city blown up by the Daesh terror group, as they battled the extremists south of Mosul.
The troops pushed towards Nimrud last week as they pressed an offensive begun on October 17 to recapture Iraq's second city, which the militants seized along with swathes of Iraq and Syria in mid-2014.
A Kurdish-Arab alliance is pursuing a twin offensive against the other major city still under Daesh control, Raqqa in Syria, and a US-led coalition is backing both assaults with air strikes.
"The villages of Al Nomaniyah and Al Nimrud and the ruins of Nimrud were recaptured," Staff Brigadier General Saad Ibrahim of the 9th Armoured Division told AFP.
Iraq's Joint Operations Command had announced earlier in the day that the entire Nimrud area was retaken, but later said that this was incorrect.
The village of Nimrud and the archaeological site have, however, been recaptured,
the JOC said.
Nimrud was the one of the great centres of the ancient Middle East. Founded in the 13th century BC, it became the capital of the Assyrian empire, whose rulers built vast palaces and monuments that have drawn archaeologists for more than 150 years.
In April last year, Daesh posted a video on the Internet of its fighters smashing monuments before planting explosives around the site and blowing it up.
It was part of a campaign of destruction against heritage sites under extremist control that also took in Hatra in the desert south of Mosul and Palmyra in neighbouring Syria.
Displaced civilians
Daesh says the ancient monuments are idols that violate the teachings of its extreme form of religious interpretation, but it has still sold artefacts to fund its operations.
The United Nations Educational, Scientific and Cultural Organisation welcomed the news of Nimrud's recapture.
"We welcome the news that Nimrud, a UNESCO world heritage site, is back under the control of the Iraqi government," said spokesman George Papagiannis.
"We look forward to coordinating with the relevant authorities in Baghdad on providing support for any assessments that need to be done of the site, once the area has been stabilised."
The Iraqi offensive has seen federal forces and Kurdish peshmerga fighters advance on Mosul from the east, south and north.
The elite Counter-Terrorism Services (CTS) force has pushed into the eastern outskirts of Mosul, with heavy fighting in recent days.
CTS Staff Lieutenant Colonel Muntadhar Salem told AFP on Sunday that its forces were looking to move into a new eastern neighbourhood.
"Our goal today is to clear out [Daesh] from the western part of Karkukli," he said.
North of Karkukli in the neighbourhood of Arbajiyah, CTS forces were facing sniper fire as they moved street-to-street clearing houses.
On the edge of Mosul, dozens of civilians could be seen walking towards a gathering point from where they would be taken to a camp for the displaced. A dozen men swarmed around a barber shop for a shave.
Related Articles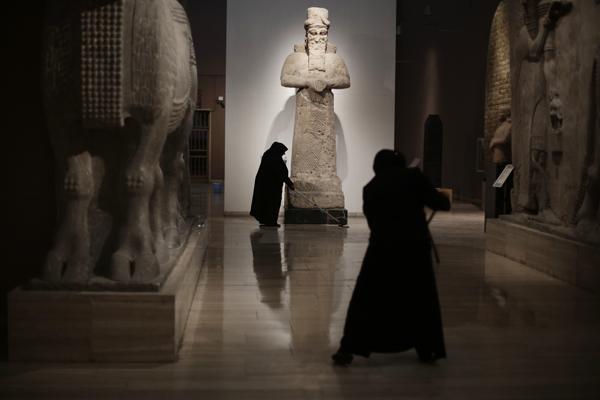 Nov 13,2016
BAGHDAD — The Assyrian city of Nimrud, located in an area Iraqi forces said was recaptured during the operation to retake extremist-held Mos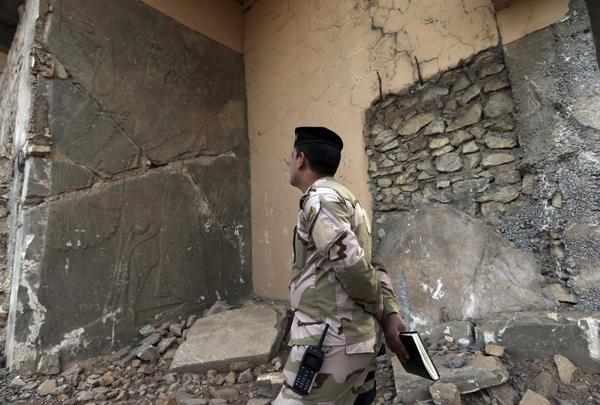 Nov 16,2016
NIMRUD, Iraq — In a field outside an ancient palace in the Assyrian city of Nimrud, shattered remains of intricate carvings lie broken in th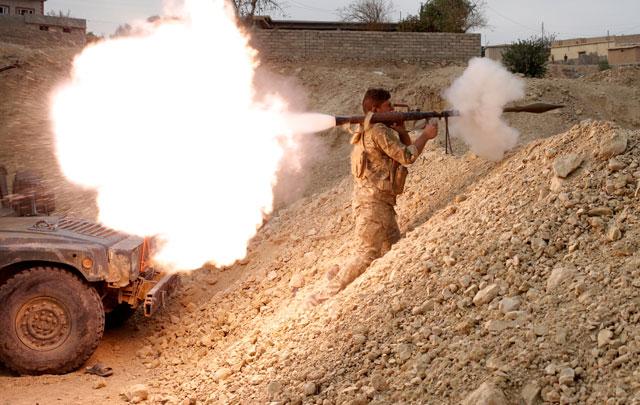 Nov 10,2016
SOUTH OF MOSUL/BAGHDAD — Iraqi security forces are preparing to advance towards Mosul airport on the city's southern edge to increase pressu
Newsletter
Get top stories and blog posts emailed to you each day.