You are here
Israeli and international groups warn of looming Gaza disaster
By AFP - Jun 15,2017 - Last updated at Jun 15,2017
Newborns are seen at Shifa hospital in Gaza City on Monday (Reuters photo by Mohammed Salem)
OCCUPIED JERUSALEM — Israeli and international NGOs joined the UN on Wednesday in warning of a "total collapse" in Gaza if Israel goes ahead with plans to further cut power supplies to the enclave.
A joint statement of 16 groups, among them Israel's B'Tselem, Peace Now and Rabbis for Human Rights along with Amnesty International, said they has asked Israel's attorney general to intervene.
Gazans currently receive only three to four hours of mains electricity a day, delivered from the territory's own power station and others in Israel and Egypt.
Senior Israeli ministers decided on Sunday to reduce the amount of electricity supplied to Gaza by between 45 and 60 minutes a day after Palestinian President Mahmoud Abbas cut funding for it by his West Bank-based Palestinian Authority.
The move was widely seen as an attempt by the Palestinian leader to step up pressure on his rivals in the Islamist movement Hamas which runs the Gaza Strip.
"A group of civil society organisations... sent an urgent letter today to attorney general Avichai Mandelblit demanding that he advise the members of the security Cabinet to immediately rescind [its] decision to reduce the supply of electricity sold and provided by Israel to the Gaza Strip," the NGOs said in their statement.
They said further cuts would contravene a 2008 Israeli supreme court ruling that years of Israeli control over the strip had created near-total dependence on power supply from Israel and it must therefore continue to provide sufficient electricity to meet humanitarian needs.
Amnesty warned in a separate statement of a "looming humanitarian catastrophe".
It said additional reductions in power "will have a disastrous impact on Gaza's battered infrastructure and cause a public health disaster".
"The move will also endanger thousands of lives including those of hospital patients with chronic conditions or in intensive care, including babies on life support."
The UN humanitarian coordinator for the occupied territories, Robert Piper, warned that fresh cuts would be disastrous.
"A further increase in the length of blackouts is likely to lead to a total collapse of basic services, including critical functions in the health, water and sanitation sectors," Piper said in a statement.
"The people in Gaza should not be held hostage to this longstanding internal Palestinian dispute."
'A catastrophe'
The French government also expressed concern.
"France is following with concern the situation in Gaza, which continues to deteriorate in the absence of a lasting political solution," said a foreign ministry spokesman.
Hamas has run Gaza since 2007, when it seized the territory from Abbas loyalists in a dispute over parliamentary elections swept by the Islamist movement the previous year.
Multiple attempts at reconciliation between Hamas and Abbas' Fateh movement have failed, but his Palestinian Authority has continued to pay Israel for some electricity delivered to Gaza.
The prospect of even lengthier blackouts in Gaza has raised fears of a new upsurge in violence. Israel and Hamas have fought three wars since 2008.
Prime Minister Benjamin Netanyahu said on Tuesday that Israel had "no interest in an escalation", blaming internal Palestinian disputes for the crisis.
Hamas said the cut was made on Abbas' orders and termed it "a catastrophe".
"This decision aggravates the situation and risks an explosion in the Gaza Strip," it said on Monday.
But on Wednesday Israeli Defence Minister Avigdor Lieberman dismissed the idea of a humanitarian crisis in the tiny enclave of some 2 million people.
"It is clear the Gaza Strip is not Switzerland, but there is no humanitarian crisis," he said, citing the "hundreds" of trucks delivering goods each day.
The World Food Programme, however, said Gazans also face a food shortage brought about by a drop in funding for its aid programme.
"Unless new funding quickly arrives, the United Nations World Food Programme may be forced to suspend its voucher food assistance in July," it said.
"The energy crisis has eroded people's purchasing power and increased the prices of basic essentials," it added. "The poorest families, including those assisted by WFP, are affected the most."
Related Articles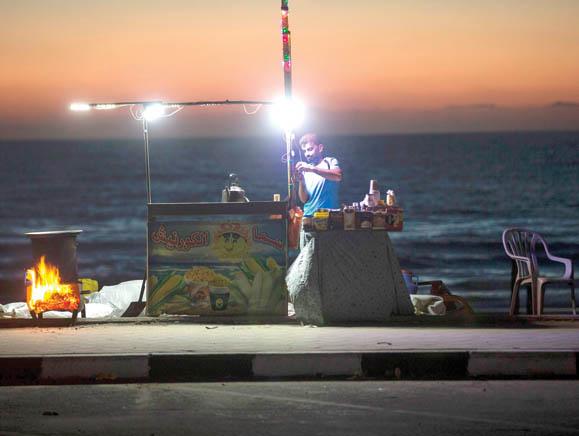 Jun 20,2017
GAZA CITY, Palestinian Territories — Israel on Monday began reducing electricity supplies to the Gaza Strip, despite warnings the move could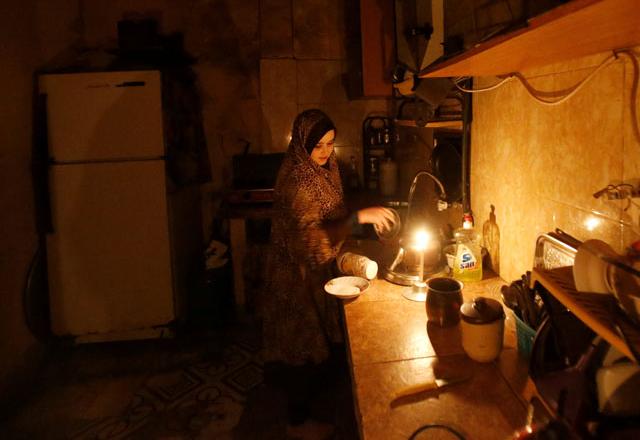 Apr 27,2017
RAMALLAH — An Israeli rights group warned on Thursday that cutting power to the Gaza Strip would have "catastrophic consequences" after Isra
Jun 13,2017
GAZA CITY, Palestinian Territories — Israel will reduce electricity supplies to the Gaza Strip after funding cuts by Palestinian Presi
Newsletter
Get top stories and blog posts emailed to you each day.