You are here
Russia, Turkey, Iran fail to agree on Syria de-escalation zones
By Reuters - Jul 05,2017 - Last updated at Jul 05,2017
Smoke rises from Al Mishlab district at Raqqa's southeastern outskirts, Syria, June 7 (Reuters photo)
ASTANA — Russia, Turkey and Iran failed in talks on Wednesday to finalise an agreement on creating four de-escalation zones in Syria after Ankara raised objections, diplomats said.
Russia and Iran, which back President Bashar Assad's government, and Turkey, which supports some of the rebels, aim to reach a consensus on the zones by the end of August, when their delegations are set to meet again in the Kazakh capital.
The failure is a setback for Moscow, the main architect of the plan, as it seeks to take the lead in global efforts to settle the Syrian civil war.
"During these consultations the Turkish side said it needed more time in order... to make an appropriate decision," said senior Russian negotiator Alexander Lavrentyev.
Bashar Al Ja'afari, the lead negotiator from the Damascus government, was more direct.
"The Turkish delegation objected to the adoption of any documents related to the implementation of mechanisms of the agreement on the de-escalation zones," he said.
Russia, Turkey and Iran have set up a working group to reconcile their positions before the next Astana meeting set for the final week of August.
Lavrentyev said details related to the southern de-escalation zone needed to be agreed with the United States, who support the rebels based there.
Turkish delegates made no statement to the media after the talks.
The Kazakh talks, which began in January, come at a time when Turkey and Russia each want to disentangle themselves from the fighting. This has led them into an ad-hoc alliance, though they still trade barbs.
Since the May agreement was announced, the rebel-held stronghold of Idlib province in the northwest of Syria has been mostly calm.
But fighting has continued on other frontlines in western Syria, including Eastern Ghouta of Damascus and the southwestern city of Deraa, where government forces and their allies are trying to crush remaining pockets of rebellion.
If the agreement on de-escalation zones is finalised, Russia, Iran and Turkey will be able to quickly — within weeks — deploy forces such as military police on the borders of those zones, Lavrentyev has said.
Related Articles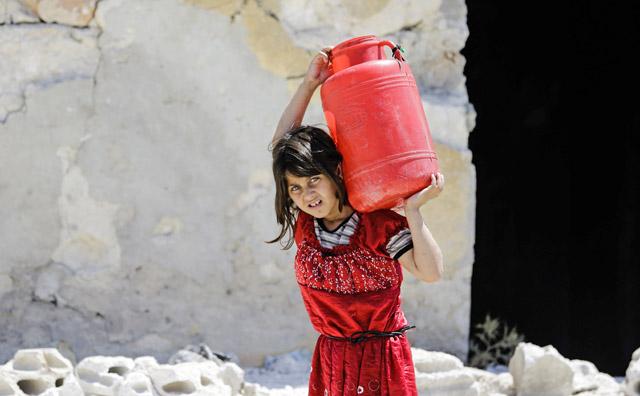 Jul 07,2017
AMMAN — Jordan on Thursday said it has a "key interest" in the restoration of stability and security in Syria, downplaying accusations by th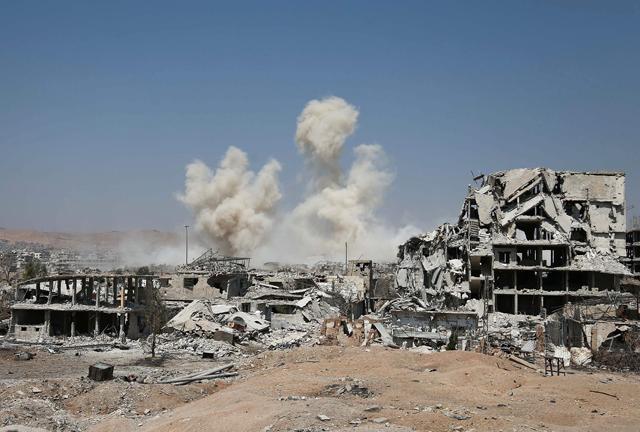 Sep 14,2017
ASTANA, Kazakhstan — Russia's envoy for Syria said Thursday that an agreement was "very close" on a fourth safe zone in the country as a new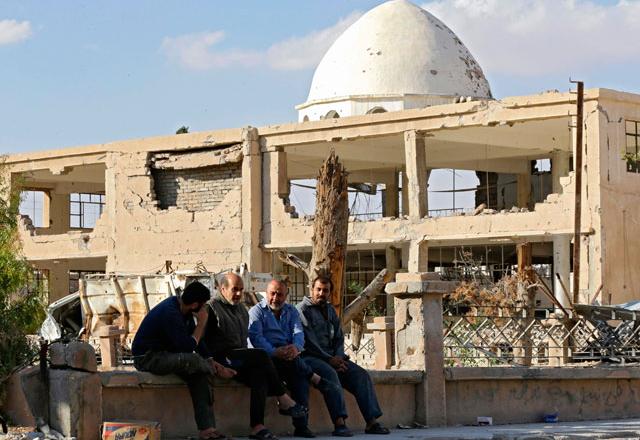 Oct 30,2017
ASTANA, Kazakhstan — A fresh round of peace talks seeking to end Syria's war opened in the Kazakh capital Astana on Monday, as part of a Mos
Newsletter
Get top stories and blog posts emailed to you each day.