You are here
Saudi Arabia forms 34-nation anti-terrorist military coalition
By AFP - Dec 15,2015 - Last updated at Dec 15,2015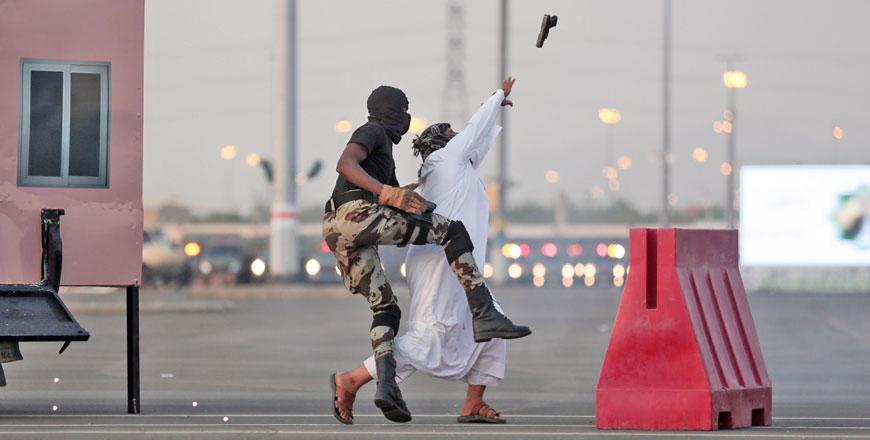 In this September 17 file photo, Saudi security forces show their skills in handling a terrorist attack as they take part in a military parade (AP photo)
RIYADH — Saudi Arabia announced Tuesday the formation of a military coalition of 34 countries to fight terrorism in the Islamic world, in the latest sign of a more assertive foreign policy by the kingdom.
The regional Sunni power said the alliance would share intelligence, combat violent ideology and deploy troops if necessary.
"Nothing is off the table. A number of countries are in desperate need of assistance," Foreign Minister Adel Al Jubeir said.
"Terrorism has hit Islamic countries. It is time that the Islamic world takes a stand," he told reporters in Paris.
The alliance was announced by Saudi Deputy Crown Prince Mohammed Bin Salman, who is also defence minister, on the same day that peace talks between the Yemeni government and Iran-backed rebels began in Switzerland, accompanied by a ceasefire.
Adam Baron, a visiting fellow at the European Council on Foreign Relations, said the coalition fits into "the larger, more assertive policy" of Saudi King Salman and Prince Mohammed, his son.
The prince told a rare news conference that the Riyadh-based coalition will tackle "the Islamic world's problem with terrorism and will be a partner in the worldwide fight against this scourge".
Some coalition members like Nigeria have mixed Muslim-Christian populations, but all belong to the Jeddah-based Organisation of Islamic Cooperation.
They range from tiny African nations such as Guinea to major regional powers including Turkey.
Farea Al Muslimi, a visiting scholar at the Carnegie Middle East Centre, called most of them "honorary members" in a coalition that "seemed to have been cooked at the last minute" without clear goals.
Muslimi said the coalition seems like an attempt by Saudi Arabia to ease some of the international pressure it has faced on the issue.
Turkish Prime Minister Ahmet Davutoglu told reporters in Ankara on Tuesday that his country backed the alliance's formation.
"Turkey is ready to contribute by all its means to all gatherings that aim to fight terrorism, no matter where or by whom it is organised," he said.
Sunni Islam's leading seat of learning, Al Azhar, urged all Muslim countries to join the coalition, expressing hope that it would defeat the "evils of terrorism".
Huge costs
The coalition will fight "any terrorist organisation that appears", Prince Mohammed said when asked if it would concentrate only on the Daesh terror group in Syria and Iraq.
Saudi Arabia has repeatedly denounced international terrorism and has itself seen an upsurge of attacks claimed by Daesh over the past year, against minority Shiites and members of the security forces.
The Daesh threat "is the most fundamental challenge to Saudi's raison d'etat and the security of its citizens," said Andreas Krieg, a professor at the Department of Defence Studies at King's College London.
"It is therefore not surprising for Saudi [Arabia] to seek greater cooperation across the board in the fight against militant Islamism," said Krieg, who also serves as a consultant to the Qatari armed forces.
The huge human and financial costs of the kingdom's military operation in Yemen have become increasingly difficult for it to bear, he said.
"Only joint military operations are a real option."
In March, the kingdom formed an Arab coalition to support the Yemeni government against Iran-backed Houthi rebels and their allies, who seized much of the country.
Prominent Saudi role
Saudi Arabia has also played a prominent role in efforts to find a political solution to the war in Syria.
Last week, it hosted unprecedented talks between opposition Syrian political and military factions.
Muslimi and Krieg did not see the new coalition leading to a more direct Saudi military role in Syria.
Saudi Arabia supports some rebels in Syria, and last year joined other Gulf states in a US-led coalition bombing Daesh in Syria.
The UAE said two weeks ago that it was ready to commit ground troops against militants in Syria, and described Russian air strikes there as attacks on a "common enemy".
Kremlin spokesman Dmitri Peskov said Russia awaited more details before evaluating the Saudi announcement about the new coalition.
Related Articles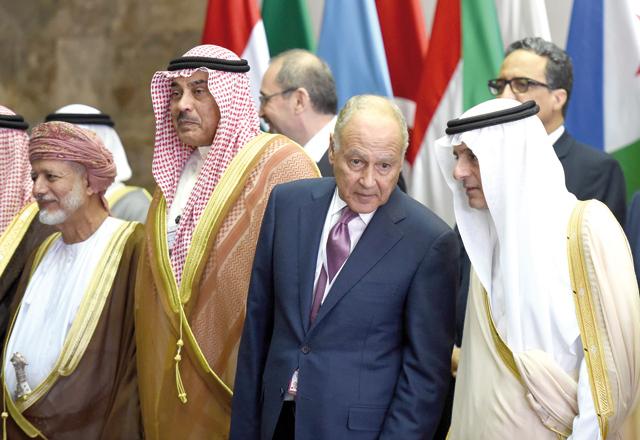 Apr 14,2018
RIYADH, Saudi Arabia — Saudi Arabia's push for a tough stand against its regional rival Iran is expected to dominate an Arab League sum
Nov 27,2017
RIYADH — Saudi Arabia's powerful crown prince vowed to "pursue terrorists until they are wiped from the face of the earth" as officials from
Feb 21,2016
ABU DHABI — A prominent Saudi prince said Sunday that the kingdom's offer to send troops to Syria to fight extremist groups reflects growing
Newsletter
Get top stories and blog posts emailed to you each day.